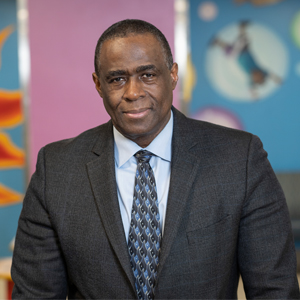 Dr. Upton Allen
---
Dr. Upton Allen is the of Chief of the Division of Infectious Diseases, and Senior Associate Scientist in the Research Institute at SickKids. He is also a Professor with the Institute of Health Policy, Management and Evaluation at the University of Toronto.

Dr. Allen is actively involved in clinical and research activities relating to immunocompromised patients, including children with cancers and those who have undergone organ transplantation. An area of secondary research relates to vaccine and vaccinations strategies for children with weakened immune systems.

Dr. Allen has had numerous academic and professional accomplishments. Among these, he is a past recipient of the Harry Jerome Award and the African Achievement Award of Excellence in the Health Sciences, and in 2013 was awarded a Vice-Chancellor awards by the University of the West Indies.