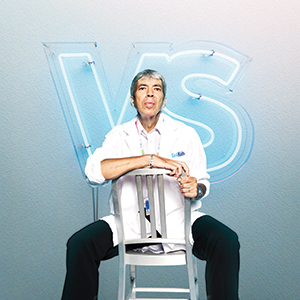 Dr. Eric Bouffet
---
Garron Family Chair in Childhood Cancer Research, Associate Senior Scientist at the Research Institute, and Head of the Neuro-oncology Section in the Division of Haematology/Oncology at SickKids, Professor of Paediatrics in the University of Toronto.

Dr. Bouffet's research and clinical interests are in the area of novel treatments and clinical trials in children with brain tumours. He is author or co-author of over 380 peer-reviewed manuscripts and author/co-author on numerous book chapters in the field of neuro-oncology. From 2016 to 2019, he was the President of the International Society of Paediatric Oncology (SIOP). Dr. Bouffet has participated in groundbreaking translational therapies to help children survive and thrive.
Dr. Uri Tabori
---
Garron Family Chair in Childhood Cancer Research, Senior Scientist in Genetics & Genome Biology, and Principal Investigator at the Arthur and Sonia Labatt Brain Tumour Research Centre at SickKids. Professor of Paediatrics at The University of Toronto
Dr. Tabori's research focuses on translational aspects of cancer originating from a patient need, through basic discoveries and clinical trials to changes in how society manages specific cancers. Specifically, Dr. Tabori focuses on the development of systems for early detection, intervention and therapeutics in individuals highly predisposed to developing brain tumours. Dr. Tabori leads the international bMMRD consortium which supports patients and families in diagnosis, management and therapies in 45 countries. The consortium is running international clinical trials for children with hypermutant cancers with immune checkpoint inhibitors and combinations. Dr. Tabori is also developing models and companion biomarkers designed for immunotherapy therapeutics. He co-leads the paediatric low grade glioma taskforce which uncovers novel alterations in this most common brain tumour in children and offers targeted therapies and trials. He is responsible for the development of companion biomarkers to these trials. Dr. Tabori has been the recipient of numerous awards, including the Canadian Cancer Society's Bernard and Francine Dorval Prize in 2016 and the Early Researcher Award from the Ontario Ministry of Development in Innovation in 2014.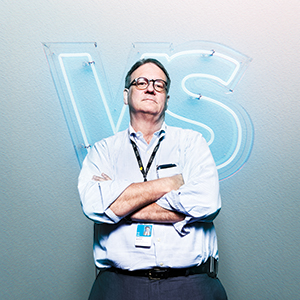 Dr. James A. Whitlock
---
Division Head and Women's Auxiliary Millennium Chair in Haematology/Oncology and the Director of the Garron Family Cancer Centre at The Hospital for Sick Children, Senior Associate Scientist in the Translational Medicine Program at SickKids Research Institute, and Professor of Paediatrics at the University of Toronto.
Dr. Whitlock's research interests include the biology and treatment of childhood acute leukemias and histiocytic disorders and the development of new drugs for the treatment of childhood cancers. He has held leadership roles in several international clinical trials consortia, include Vice-Chair for Relapse and New Agents of the Children's Oncology Group's Acute Lymphocytic Leukemia Committee, Steering Committee Chair for the Therapeutic Advances in Childhood Leukemia (TACL) consortium, and President of the Histiocyte Society. Dr. Whitlock is the current Chair of C17, the Canadian Council for Childhood Cancers and Blood Disorders, former Co-Chair of its Developmental Therapeutics Committee, Co-Chair of the Clinical Node for PROFYLE (PRecision Oncology For Young peopLE), the pan-Canadian pediatric and AYA cancer precision medicine program, and a member of the Board of Directors for the Histiocytosis Association of Canada.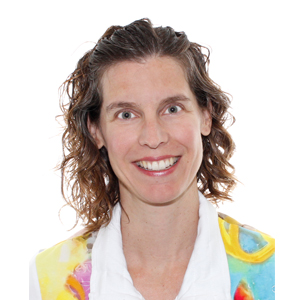 Dr. Valérie Larouche
---
Paediatric Oncologist and Professor at Center Mère-Enfant Soleil of the CHU de Québec-Université Laval.
Dr. Valérie Larouche is a member of the Royal College of Physicians and Surgeons of Canada, the research committee of the Youth Cancer Program in Canada and chair of the Canadian subcommittee on pediatric brain tumours. As a clinical researcher, she participates in the main research consortia such as Children's Oncology Group, Canadian Pediatric Brain Tumour Consortium and has fostered the development of the recent Quebec consortium in pediatric neuro-oncology. Currently, she is actively participating in the development and implementation of the first Canadian study for targeted therapy in paediatric brain tumours.