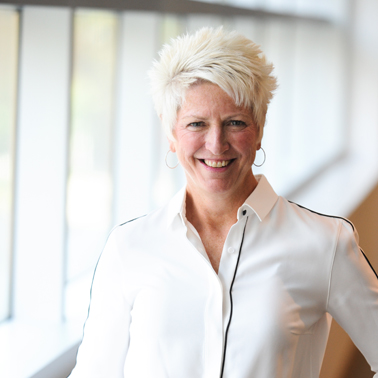 Heather Broll
Vice President, Community Involvement/Events
---
Heather Broll joined SickKids Foundation in May 2008. As Vice President, Events, Heather is responsible for engaging the community by developing community and event donor relationships, building awareness of the Foundation's mandate through the number, size and scope of events, and by providing direction and leadership to the Event Fundraising team.
Heather's past experience involved leading and executing marketing, event and sponsorship strategies in both B2B and B2C environments. Prior to SickKids she was the Director of National Marketing for Cushman & Wakefield where she developed marketing strategies for major business development assignments, and provided national presentation coaching.
Outside of the Foundation, Heather is an avid sailboat racer and has completed the Toronto International Marathon. In addition to sailing and running, Heather enjoys skiing, cycling and generally being active and outdoors. An active volunteer, she currently serves on the Board of Directors of the Royal Canadian Yacht Club, and is Event co-lead for The Woodmark Group (the 27 leading North American children's hospitals).
Heather holds an HBSc, PHE/Health Science from the University of Toronto.
Robin Cardozo
Chief Operating Officer
---
Robin Cardozo joined SickKids Foundation in April 2012 as Chief Operating Officer. In this position, Robin's responsibilities include Finance, Legal, Information Technology, Human Resources and support to the President on governance and strategic issues.
Prior to joining the Foundation, Robin served for twelve years as Chief Executive Officer of the Ontario Trillium Foundation (OTF), one of Canada's largest grant-making foundations with a mission to help build healthy and vibrant communities in Ontario. OTF is an agency of the Government of Ontario, and during Robin's tenure more than $1 billion in grants were made to deserving not-for-profit organizations across the province.
For a decade before that, Mr. Cardozo served as Vice President and Chief Operating Officer of United Way Toronto. During those years, Mr. Cardozo's leadership earned him the United Way movement's highest national honour, the André Mailhot Award.
Mr. Cardozo was born in Pakistan, and was educated in Pakistan and in Britain. He was trained as a Chartered Accountant in the 1970's, and was elected a Fellow of the Institute of Chartered Accountants of Ontario (FCA) in 2000. He is also a member of the Institute of Corporate Directors (ICD.D).
Mr. Cardozo currently serves on the Boards of Soulpepper Theatre and the Ontario Nonprofit Network. In 2013, he was awarded the Ontario Lieutenant Governor's Medal of Distinction in Public Administration.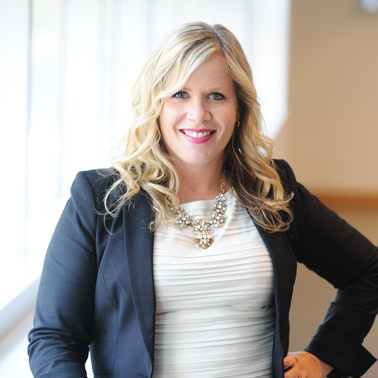 Heather Clark
Vice President, Direct and Digital Marketing
---
Heather Clark joined SickKids Foundation in January 2016. In her role as Vice President, Direct & Digital Marketing, Heather is responsible for driving innovation and growing the direct and digital marketing portfolio to increase fundraising revenue.
Heather is an accomplished senior marketer with experience in B2B and B2C marketing, including brand strategy, mass media advertising, digital marketing and direct marketing. She has a proven track record of developing and implementing customer-centric solutions with ROI-driven business models for some of the world's biggest brands, such as Chatelaine, Coca-Cola, FedEx, Joe Fresh, Maclean's, Tim Hortons and Today's Parent.
Heather graduated from the University of Guelph with an Honours Bachelor of Commerce degree in Marketing Management. She is an award-winning marketer, developing the strategies for twelve different campaigns that have gone on to win top awards for achieving results. She has been recognized by Marketing Magazine as "one to watch", and she was the chosen alumnus to provide the keynote speech at the University of Guelph President's Welcome, Class of 2010.
In her spare time, Heather writes fiction. She is the bestselling author of two novels, Chai Tea Sunday and Elephant in the Sky. Heather also enjoys travelling, SCUBA diving and reading, but her greatest joy comes from spending time with her husband, three children and miniature wiener dog, Duke.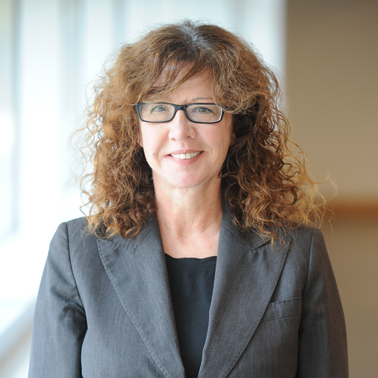 Lori Davison
Vice President, Brand Strategy & Communications
---
Lori Davison joined SickKids Foundation in 2014. As Vice President, Brand Strategy & Communications, Lori leads the strategic vision for SickKids brand communications. Under Lori's leadership, the Foundation's in-house team of marketers, content specialists and public relations practitioners develop and execute integrated marketing and communications programs to build brand equity, raise awareness of SickKids' global leadership and reinforce the need for donor dollars.
Prior to joining SickKids, Lori had roles on the senior management teams of leading advertising agencies such as Leo Burnett and BBDO, where she led brand strategy on several Government of Ontario assignments as well as for some of Canada's biggest blue chip brands including RBC and TD Bank.
Lori holds a Master of Arts degree from the University of Toronto as well as a Bachelor of Arts degree in English and Sociology from the University of Western Ontario.
Lori is an avid runner, reader, gardener and supporter of child and youth participation in sport. Lori is an active Volunteer Official for Swim Canada.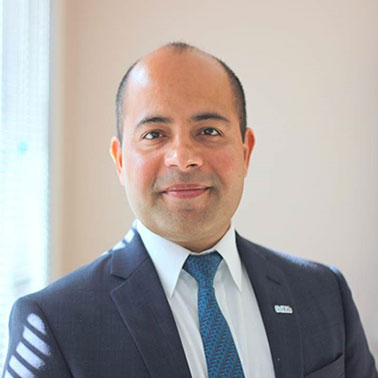 Neeraj Mathur
Vice President, Business Intelligence and Information Technology
---
Neeraj Mathur joined SickKids Foundation in October 2016. As Vice President, Business Intelligence and Information Technology, he is responsible for driving digital transformation across the foundation.
Neeraj is a seasoned technology executive experienced in developing and implementing information technology strategies for business growth and running business critical platforms at large global companies.
During his international career, Neeraj has lived and worked in 4 different countries across 3 continents. Most recently, he held senior leadership roles with the pharmaceutical group Sanofi in France and Canada. Prior to that, he had a successful decade-long consulting career with Deloitte Consulting in the United States and Canada.

Neeraj holds a Master's degree in Statistics from the Indian Institute of Technology (IIT), and has completed executive and leadership development programs at York and McGill universities.

Neeraj has a keen interest in art and non-fiction literature. He also enjoys running and traveling across the world with his wife and two children.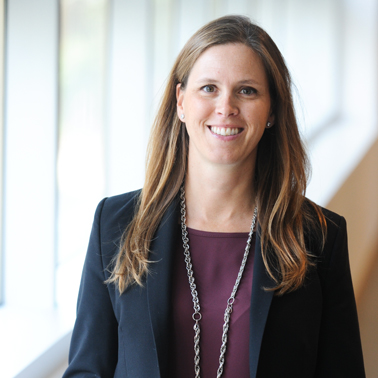 Seanna Millar
Vice President, Corporate Partnerships
---
Seanna Millar joined SickKids Foundation in 2004. She develops philanthropic and marketing relationships with the corporate sector, stewards corporate donors and oversees the Children's Miracle Network program.
Seanna has developed her career at the Foundation over 12 years, cultivating gifts through corporate and employee giving, cause marketing, sponsorship and event initiatives. Seanna recently led the Family Campaign at SickKids, successfully engaging staff to contribute $5 million in support of the Peter Gilgan Centre for Research and Learning.
Prior to SickKids, Seanna was the Director of Community Investment at Foresters, where she led the corporate social responsibility strategy with national partners.
Seanna had been engaged in many volunteer activities including Camp Oochigeas, Sunflower House Daycare, Sistema-Toronto, and currently serves on the board of the Association of Fundraising Professionals Greater Toronto Chapter. She is also a runner and triathlete.
Seanna holds an Honours BA in Psychology from The University of Western Ontario.