Our vision is to build an inclusive Foundation that celebrates individuality and respects—and embraces—equity and diversity, so everyone can achieve their full potential and contribute to the success of our organization. An important part of this is enabling everyone to participate in a way they feel most comfortable.
One way to do this is through an Employee Resource Group, which provides team members with a formal structure to support their unique needs around specific, personal identifying characteristics. While Employee Resource Groups offer an environment for community building within organizations, they can also provide opportunities for development and networking, recruiting or feedback and driving positive change by helping employees learn more about specific diverse groups. Our Employee Resource Groups include:
#BlackinSKF
For staff members who identify as Black. Black people and culture are diverse with many layers of intricacies—it goes beyond a shared complexion. We look to learn from each other's unique cultures and lived experiences while celebrating our similarities. Our safe, welcoming, and empowering space allows our members to:
Share their stories, voice concerns and discuss poignant events happening within the African and Caribbean diaspora;
Educate and advise other staff members on how to best deal with issues, needs and policies related to our community.
Above all else, we strive to make our members feel seen, heard and represented.
Shalom SKF
For staff members who identify with the Jewish community. We aim to:
Provide a safe space for staff members to come together and interact outside of work commitments;
Share stories and experiences;
Provide education for everyone at the Foundation.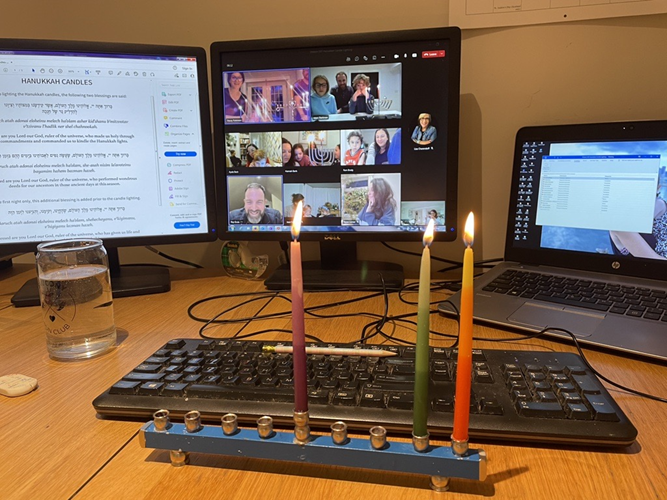 (Chanukah gathering with Shalom SKF)
Spectrum
For people who identify with 2SLGBTQIA+ communities. We call ourselves Spectrum, because there is a growing understanding that gender and sexuality are not binary but a wide spectrum.
Our purpose is to:
Create a community within our Foundation to share experiences and stories;
Learn from one another;
Come together to develop a mandate where we will raise awareness around issues and historic moments such as International Day Against Homophobia, Transphobia and Biphobia;
Support our Foundation with training, including partnering with Pride at Work Canada to facilitate a workshop about acting, speaking with and treating all people fairly.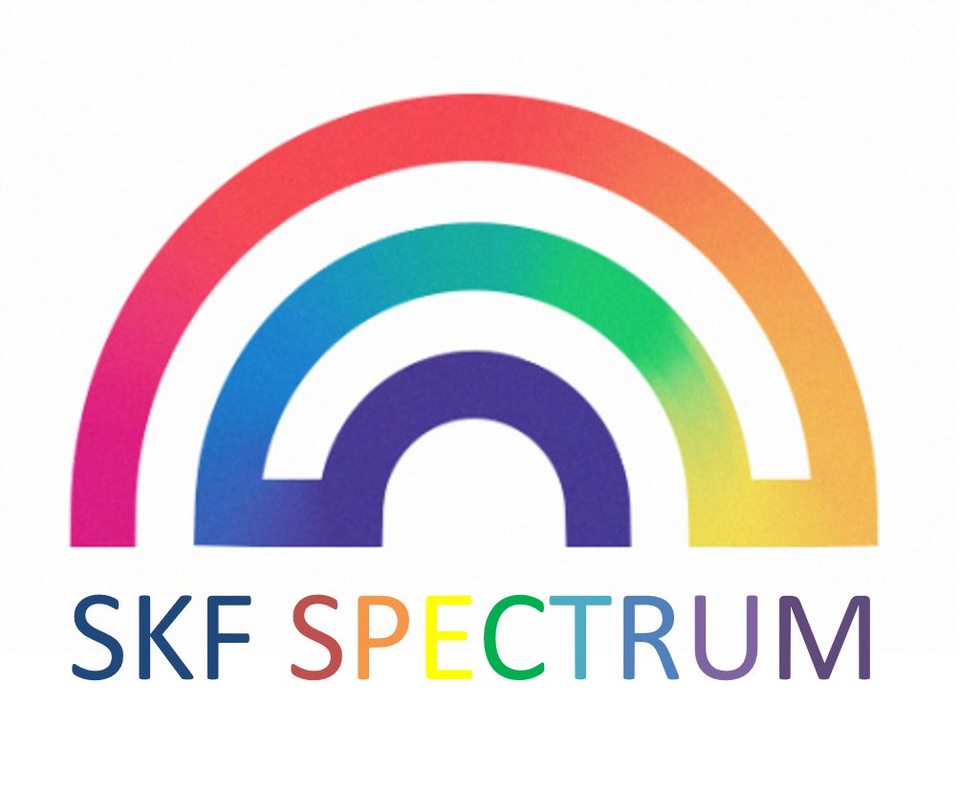 (Spectrum Logo)
The 30%+
Provides a safe space for racialized employes at the Foundation to share their authentic voices and learn from each other's lived experiences. The goal is to support each other by:
Creating an environment where issues and concerns that matter to us can be openly discussed and addressed;
Providing mentorship and sponsorship within our community;
Driving awareness and spreading knowledge;
Partnering with the EDI Committee and other allies to better enable equity, diversity and inclusion across our Foundation.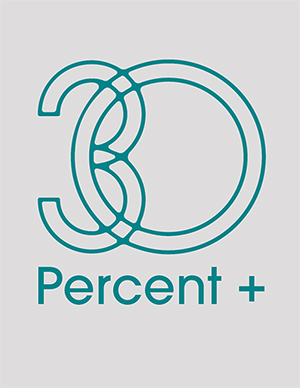 30percent +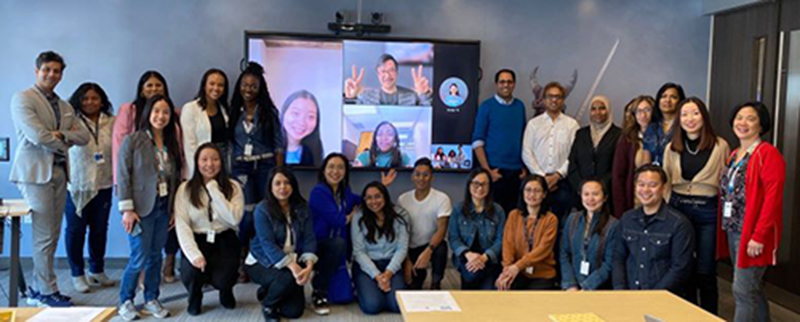 SickKids Foundation Employee Resource Group
Contact Us
Questions, concerns or compliments. We'd love to hear from you.