Buildings That Lift, Not Limit
SickKids is at a crossroads. We are a leading paediatric hospital, treating patients from all corners of the province, country and the world. But parts of our 70-year-old building don't meet modern building codes. Our newborn infants and their anguished families have to share ward-style rooms. Our emergency department is overrun and threadbare. And we are busier than ever. More than 400,000 patients and their families come through our doors every year. We see a new cancer patient every day and perform 89 per cent of Ontario's complex heart surgeries and 95 per cent of the province's organ and bone marrow transplants. We are the province's largest child and youth mental health care provider.
We want to be there — and be at our best — when our patients need us most.
A New SickKids
With your help, we'll transform our campus from the outdated buildings you see today to state-of-the-art facilities worthy of our world-class staff and the country's most complex patients.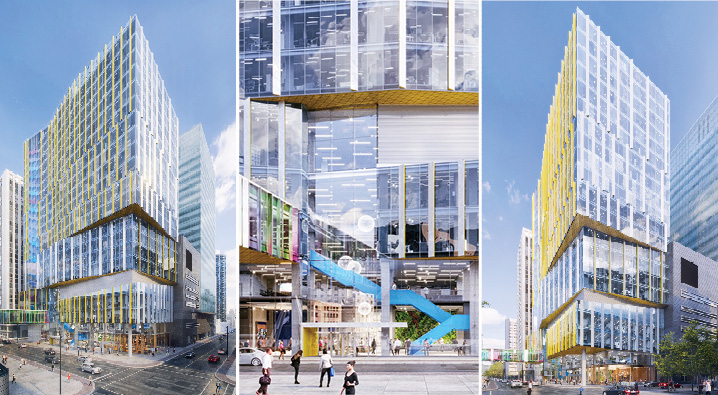 Above image is conceptual only and subject to change.
The Buildings
We are breaking ground in November 2019 on the first of our two buildings. The first will house the SickKids Learning Institute with 1,200 world-class trainees, a Simulation Centre for hands-on teaching, and provide our 6,000 professionals, management and support staff with up-to-date spaces to do their best work. The second building will house our critical-care and inpatient units, adding 437,415 square feet. It will reflect the very latest in medical design: private one-family rooms, dedicated mental-health beds, a state-of-the-art blood and marrow/cellular transplant therapy unit, specialty operating theatres, advanced diagnostic imaging facilities, and a vastly expanded emergency department.
With the help of our donors, SickKids can raise a building as extraordinary as the care inside its walls.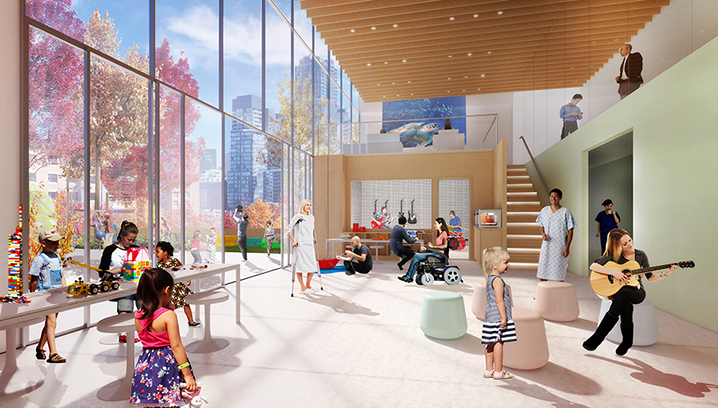 Above image is conceptual only and subject to change.
Big Impact on our Littlest Patients
Neonatal Intensive Care Unit (NICU)
In Ontario, newborns requiring surgery or sustained life support can only be treated at SickKids. Right now, families are crammed into our outdated space, where they have no privacy to bond. The space needs a drastic update to improve infection control and make space for smart technology. In our new building, we will double our beds for critically-ill newborns, creating comfortable private rooms for families to care for their babies. We will add modular walls and flexible electrical writing so that life-saving equipment doesn't hinder staff or families. We will bring diagnostic machines to the bedside so these fragile patients don't have to be moved.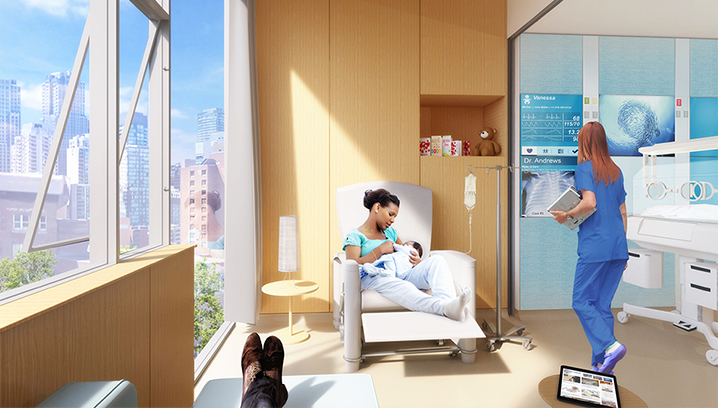 Above image is conceptual only and subject to change.
Where Isolation Doesn't Have to Feel Isolated
Bone Marrow Transplant Unit (BMT) Unit
SickKids performs 50 per cent of all bone marrow transplants in Canada, often for critically ill cancer patients. But our outdated rooms don't have up-to-date filtration systems to keep out infections, and our patients are forced to use in-room commodes because they can't leave to use the bathrooms down the hall. Patients spend an average of 22 days in isolation in the BMT unit–almost a month without proper amenities. In our new space, we'll have en-suite washrooms and state-of-the-art infection control throughout the unit, so patients can recover with dignity.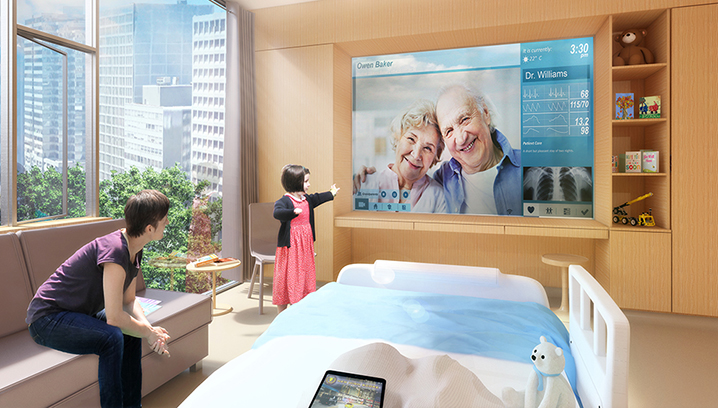 Above image is conceptual only and subject to change.
Surgery On The Cutting Edge
Operating Suites (OR)
SickKids treats patients from rural Ontario to Haiti, performing complex surgeries unavailable where they live. But our outdated surgical rooms can't support the latest technology. In our new facility, we'll build better rooms for robotics, with less invasive, even incisionless surgeries.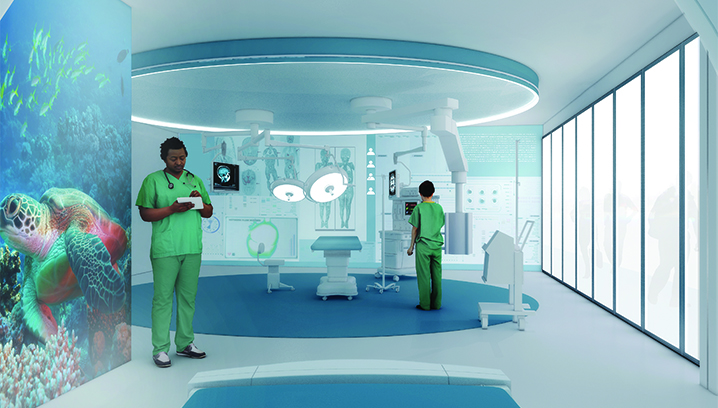 Above image is conceptual only and subject to change.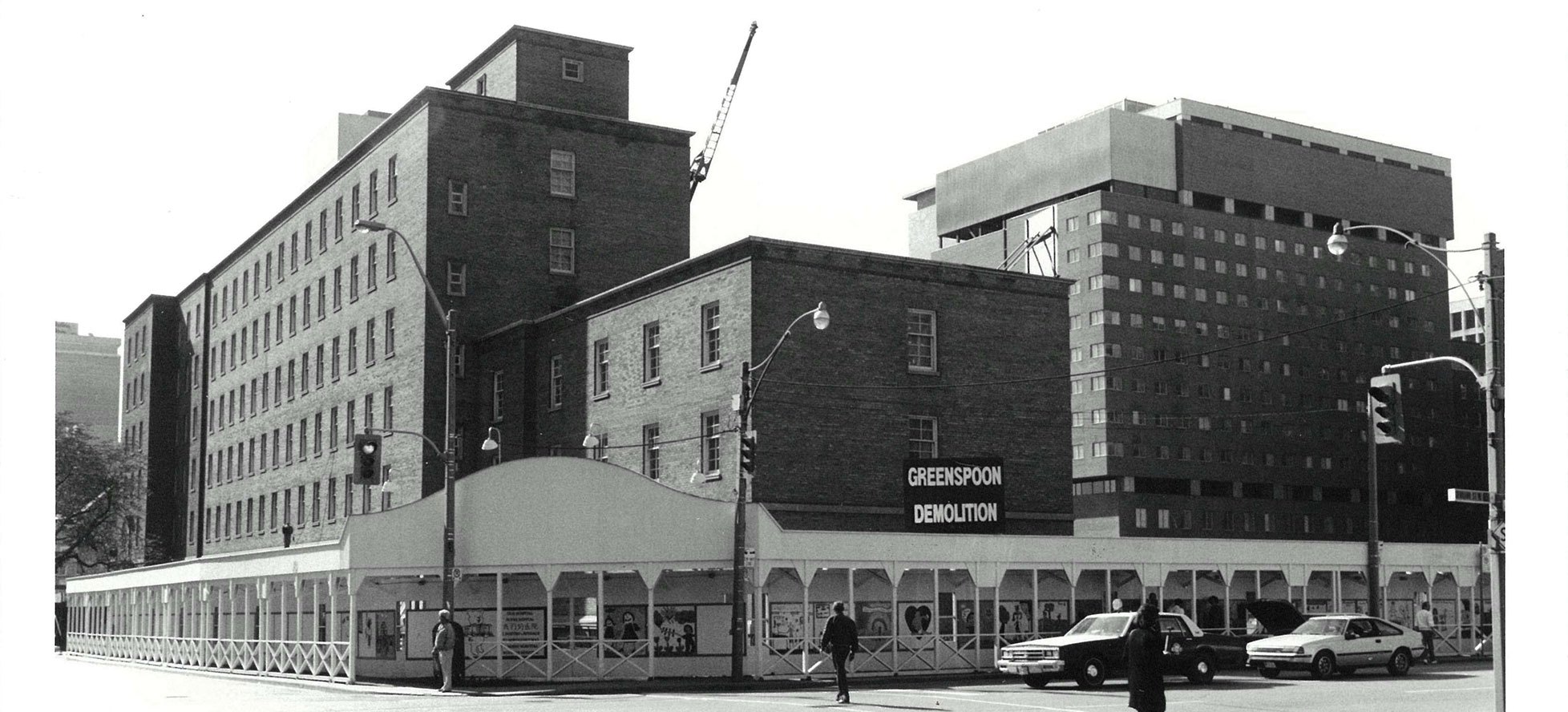 SickKids VS: Undeniable
At SickKids, we're not on the sidelines, we're on the front line. Taking the fight to the greatest challenges in child health. And we are winning.