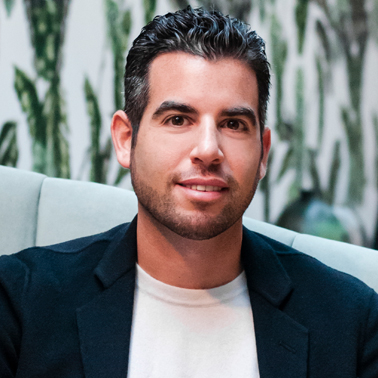 Steven Salm
SickKids Innovator
---
From one big city to the next, Steven came to Toronto from his hometown, New York City, as a trendsetting foodie and passionate philanthropist. Steven serves as the President of the Chase Hospitality Group, a leader in the Toronto dining scene, including restaurants such as Colette Grand Café and Kasa Moto, popular among socialites and young professionals.

Steven's commitment to SickKids has gone beyond the Innovators Program to support the 'Chase An Idea Grant' initiative, where proceeds of select menu items fund the development of new, groundbreaking ideas that would not otherwise receive funding in the Centre for Brain and Mental Health. For Steven, it's never about one thing or one initiative, but rather helping youth in every way possible.


Read our Q & A session with Steven here.

Abby Herzig
SickKids Innovators
---
Abby Herzig thrives in the city, being raised in Toronto and spending much of her adult life in New York City with her husband, Josh. In fact, they both still work there but are based in Toronto with their three children.
Abby's passion for saving children's lives is growing. First volunteering with UNICEF and more recently, shifting her attention to SickKids. In fact, her entire family is getting involved this year by participating in the fourth annual Canaccord Genuity Great Camp Adventure Walk in September.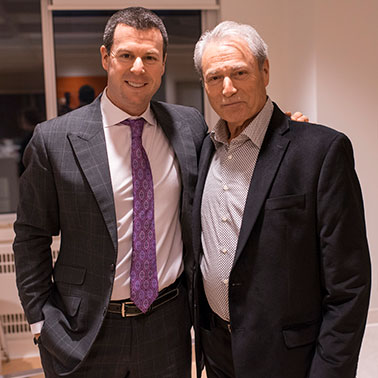 Jason Kimelman
SickKids Innovator
---
Born and raised Torontonian, Jason Kimelman, is a sports fan, a family man and active member of the SickKids community.
He's forever loyal to the Toronto Maple Leafs and he spends his weekends at the hockey rink, soccer field or baseball diamond. When he wants to relax, Jason heads up north with his family.
Jason is a University of Western Ontario alumni and a University of Windsor graduate of law. He values being an active member of the SickKids community for more than 20 years.