SickKids Innovators Q&A: Abby Herzig
Q: Where were you born and raised and what do you love most about your hometown?
I was born in Toronto, but strangely both my husband, Josh, and I feel we were raised in two different cities: Toronto as children and New York as adults. We left Toronto at 18 and lived in New York for so many years. We built our professional lives there, got married there, and had our 3 children there.
We now live in Toronto but work in New York (don't even ask us how we do it). But I feel incredibly lucky. The two cities offer us a great balance. I greatly appreciate Toronto's civility, sanity, and high quality of life. And I think it's a city that takes great care of its citizens. New York is unruly, untamed, and there is a drive there to be the best at what you do. I like that a lot. The entrepreneurialism and creativity that come out of that city blows my mind.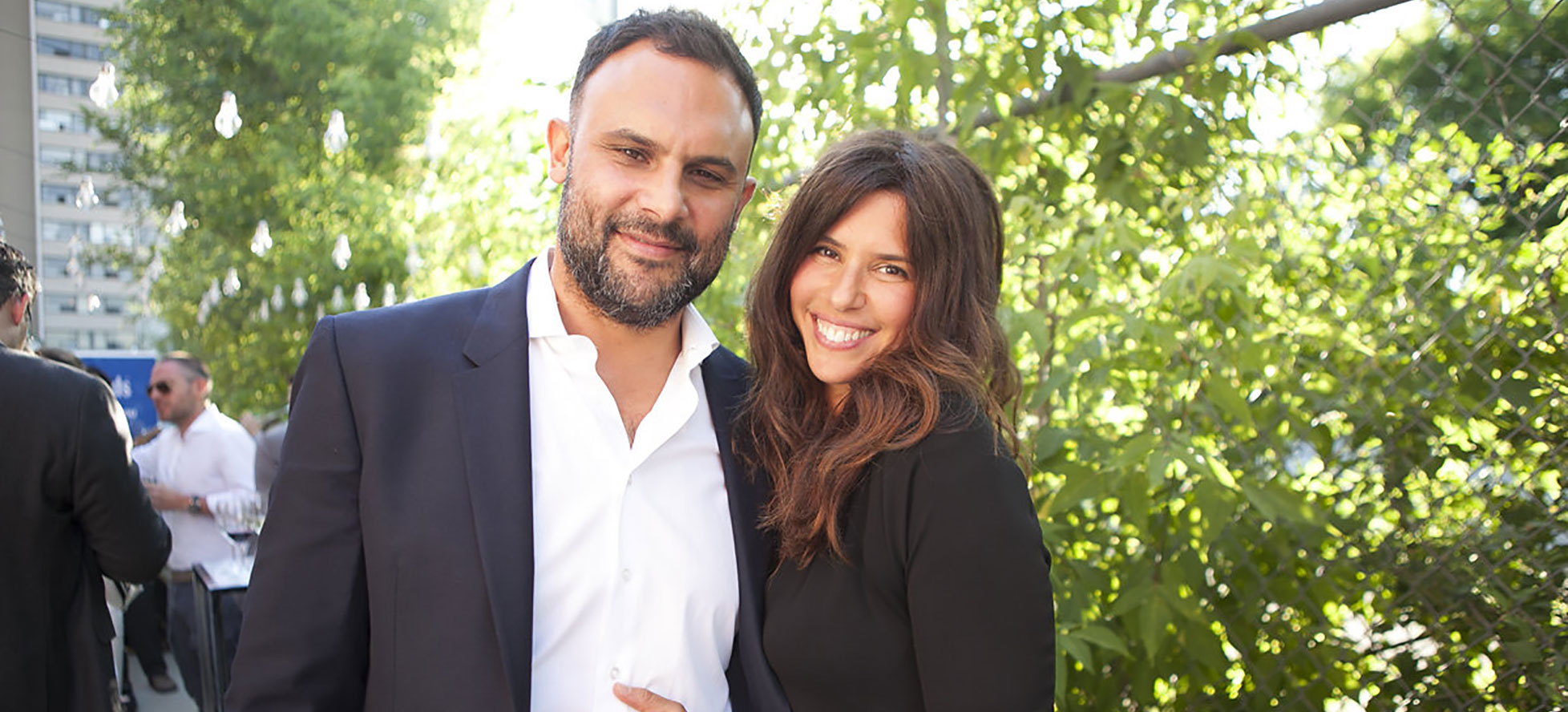 Q: What are your hobbies?
It's a peculiar answer, but I would say, the volunteer work I do with children, has become my hobby. It's something I am passionate about and I am always looking to integrate it into my life. For the last 4 years, I gave most of my spare time to UNICEF in New York and now I am beginning to shift some of that attention to SickKids. Since I no longer practice as a psychologist, I love when I can still integrate that expertise with the volunteer work I do with kids. On my most recent UNICEF field trip to rural Jamaica, I met these incredible older women who started an NGO to support and help rebuild the lives of young women who were raped as children. Most of them were impregnated when they were young and contracted HIV from their perpetrators. I will soon be returning to Jamaica to advise the staff on mother-infant mental health and I am so thrilled and honoured to be able to do that. It may not be what most people call a "hobby," but it's something I love to do whenever I can.
---
"SickKids Foundation has really tapped into how our generation wants to give back."
Q: What do you and your family like to do on the weekends?
We recently bought a cottage so it's still novel and special to us. My kids have only lived in apartments, so this is our first backyard and we escape there every weekend we can. It's been amazing to watch the seasons unfold up there. And now that it's summer, we started teaching the kids to water ski, kayak, stand up paddle board; we look for frogs and caterpillars, we get leaches on our feet, we make lots of fires, and my husband and I drink way too much.
Q: In what ways do you and your family support SickKids?
Through Innovators, of course! And Josh and I love to have our friends and family over, so we were more than happy to make a dinner for Innovators held at our friends' art gallery, Neubacher Shor Contemporary. The idea behind the evening was to invite some current Innovators and ask each of them to bring another couple or individual who might be interested in joining. It was a very fun and intimate evening and a lovely hybrid of current and potentially new Innovators. And we got some new members!
Q: What made you and your family decide to participate in The Canaccord Genuity Great Camp Adventure Walk in September?
Like a lot of parents, my husband and I work hard at raising our kids to be mindful of others and to always ask themselves, how they can help someone in need (we're definitely not always successful, but we try). So we are always looking for ways to do philanthropic work as a family. Charity walks are a good way to do that with kids when they are young. Next year, we are taking them on a Me to We family trip, which should be interesting.
Q: How else are you contributing to SickKids outside of the Innovators Program?
Professionally, I am building a digital health care company for children with life threatening food allergies, called Belay, and have been speaking with the directors of the SickKids Allergy Department about a potential collaboration. And Josh is working on ways of raising more funds to support the Labatt Family Heart Centre.
Q: Why should individuals and couples join Innovators and give back?
As I said at the Innovators dinner, the SickKids Foundation has really tapped into how our generation (give or take a couple decades) wants to give back. We don't want to just passively write a cheque. We want to have meaningful experiences and we want our philanthropic endeavours, whatever they may be, to be experiential and thoughtful. Being a part of Innovators allows you to create and design your own experience so that it can be meaningful and that's something I think others will appreciate.