In our fight against childhood illness, our monthly donors fight for childhood. Every day.
At SickKids, every patient is being asked to grow up faster than they deserve. And every family member is being forced to witness that struggle. This is why we need our monthly donors.
The donations we receive fund brilliant doctors, nurses, and researchers. They support landmark surgeries and essential equipment. And they fuel our ongoing fight for our patients' childhood.
As a SickKids monthly donor, you'll join the team in our fight for childhood. We'll send you:
a welcome package and donor bead bracelet
exclusive updates and behind-the-scene videos on the impact of your gift
recent updates on ground-breaking innovations your monthly gifts support
consolidated annual receipt in February for tax purposes
*Your receipt for the current tax year will be mailed out at the end of February of the following year.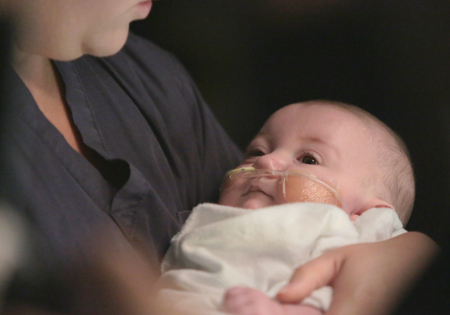 Luke

 Just want to say thank you for everything you do. As someone who's been there personally, I would never be the man I am today without support from everyone there. All of you are amazing.