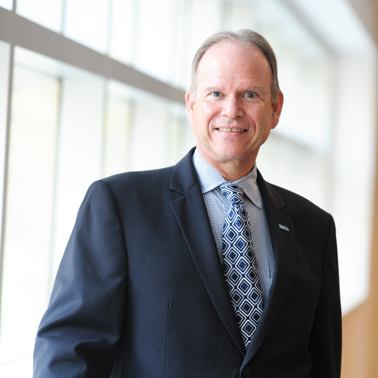 Ted Garrard, C.M.
Chief Executive Officer
---
SickKids Foundation is responsible for raising funds for The Hospital for Sick Children, one of the most respected children's hospitals in the world, and for granting funds across Canada to advance child health. SickKids Foundation is also one of the largest charity foundations in Canada holding endowments valued at more than $1 billion.
Previously, Ted was Vice-President (External) at The University of Western Ontario, a position he held from 1996-2009. His varied portfolio included responsibility for alumni relations, development, communications and public affairs. While at Western, Ted raised more than $600 million in private funding and led the school in becoming the first university to adopt the Imagine Canada Ethical Code recognizing the need to uphold high standards of accountability and transparency in the not-for-profit sector.
Ted received his BA and MA degrees in political science and economics from York University and worked for one year as a policy analyst with the Ontario Liberal Policy Research Office before joining United Way of Greater Toronto. At United Way, he served in a number of positions including Research Director, Marketing and Communications Director and finally Campaign Director, where he spearheaded Canada's largest annual fundraising campaign at that time, raising more than $200 million from 1992 to 1995.
Ted was the 1997 recipient of the National Society of Fundraising Executive Toronto Chapter "Outstanding Fundraising Executive Award". In 1998, he was named as one of Canada's Top 40 Under 40, an award recognizing a new generation of top achievers in business, the professions, academia and public service. In 2014, he was named Outstanding Communicator of the Year by the International Association of Business Communicators (IABC).
He is also an active community volunteer. He is Past Chair of the Canadian Children's Hospital Foundation Executives and Past Chair of the Woodmark Group (the 27 leading North American children's hospitals). He is a former Chair and Director of United Way of London-Middlesex, a Past Chair and Director of Imagine Canada, a past Director of the United Way of Canada - Centraide Canada, a past Director of Children's Miracle Network, Past Chair of the 211 Canada Steering Committee, a member of Ketchum Canada's National Advisory Board, a former board member of the Canadian Council for the Advancement of Education, and former Vice Chair of the Canadian Centre for Philanthropy. Ted was named a Member of the Order of Canada in June 2018.