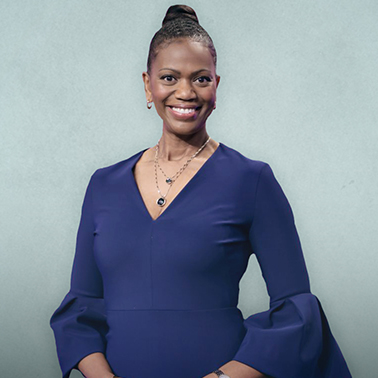 Jennifer Bernard
President and CEO
---
Jennifer Bernard joined SickKids Foundation as CEO on April 11, 2023 from Women's College Foundation where she served as President and CEO since 2018. For more than 25 years, Jennifer has held leadership roles in provincial and national organizations leading and supporting teams that have raised more than $450 million. Jennifer has led successful teams at The Ontario Science Centre and the Royal Conservatory of Music, as well as Trillium Health Partners Foundation, Ontario's largest community hospital and McMaster Children's Hospital Foundation, Ontario's second largest children's hospital. During her tenure at Women's College Hospital Foundation, Jennifer doubled revenue and monthly donors, diversified the fundraising base, and co-founded the Women's Health Collective Canada, a national fundraising organization supporting women's health research.
Jennifer is a graduate of the University of Toronto, a Certified Fundraising Executive and has completed the Institute of Corporate Directors Not-for-Profit Program. Throughout her career, Jennifer has been an active community volunteer and advocate. She also serves on the Board of the BlackNorth Initiative and Telus Friendly Future Foundation Board for the Greater Toronto Region.
Jennifer is widely acknowledged for her leadership and inclusive vision. In 2018, she was recognized as one of the 25 most influential women in Canada by Women of Influence. In 2020, she was honoured as one of the 100 most Powerful Women in Canada and presented with the Inclusion Vanguard award by the Women's Executive Network. This award recognizes an individual regardless of their gender identity who has made a profound, thoughtful, measurable impact on diversity within their organization and the broader community. In 2022, Toastmasters International presented Jennifer with the Communications and Leadership Award recognizing her as an exemplary leader. In 2023, Jennifer was recognized by the Black Business and Professionals Association with a Harry Jerome Award, recognizing her leadership in health.