Heather Clark She/Her/Hers
Chief Marketing Officer
---
Heather Clark joined SickKids Foundation in January 2016. In her role as Vice President, Direct & Digital Marketing, Heather is responsible for driving innovation and growing the direct and digital marketing portfolio to increase fundraising revenue.
Heather is an accomplished senior marketer with experience in B2B and B2C marketing, including brand strategy, mass media advertising, digital marketing and direct marketing. She has a proven track record of developing and implementing customer-centric solutions with ROI-driven business models for some of the world's biggest brands, such as Chatelaine, Coca-Cola, FedEx, Joe Fresh, Maclean's, Tim Hortons and Today's Parent.
Heather graduated from the University of Guelph with an Honours Bachelor of Commerce degree in Marketing Management. She is an award-winning marketer, developing the strategies for twelve different campaigns that have gone on to win top awards for achieving results. She has been recognized by Marketing Magazine as "one to watch", and she was the chosen alumnus to provide the keynote speech at the University of Guelph President's Welcome, Class of 2010.
In her spare time, Heather writes fiction. She is the bestselling author of two novels, Chai Tea Sunday and Elephant in the Sky. Heather also enjoys travelling, SCUBA diving and reading, but her greatest joy comes from spending time with her husband and three children.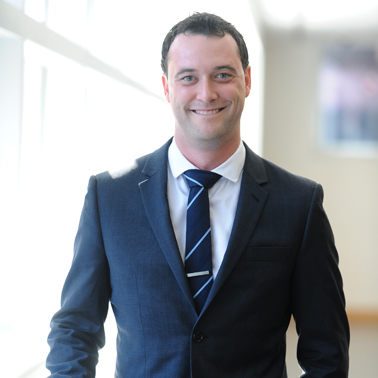 Colin Hennigar He/Him/His
Chief Development Officer
---
Colin Hennigar is the

Chief Development Officer

at SickKids Foundation, responsible for leading strategies for individual giving. Prior to joining SickKids as an Associate Director in 2010, Colin held a number of roles at the Royal Ontario Museum Governors Office during the largest fundraising campaign in the Museum's history, Renaissance ROM. He is an Advisor to the Sandals Canadian Foundation and he is also Major Gifts Cohort Co-Chair for the Woodmark Group of North American children's hospital foundations. Colin graduated from the University of Toronto with a Bachelor of Arts in Fine Art History and Classical Civilizations and a Master's Degree in Museum Studies.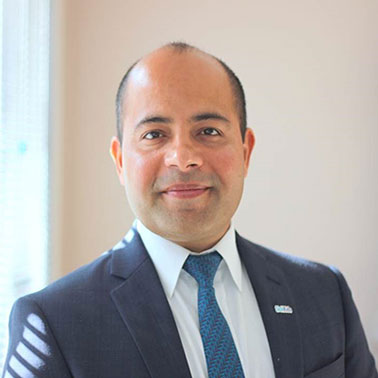 Neeraj Mathur He/Him/His
Chief Information Officer
---
As the Chief Information Officer, Neeraj is responsible for business intelligence, digital transformation, and the data and technology operations at SickKids Foundation.
Neeraj is a seasoned technology executive experienced in developing and implementing information technology strategies for business growth and running business critical platforms at large global companies.
During his international career, Neeraj has lived and worked in 4 different countries across 3 continents. Most recently, he held senior leadership roles with the pharmaceutical group Sanofi in France and Canada. Prior to that, he had a successful decade-long consulting career with Deloitte Consulting in the United States and Canada.

Neeraj holds a Master's degree in Statistics from the Indian Institute of Technology (IIT), and has completed executive and leadership development programs at York and McGill universities.

Neeraj has a keen interest in art and non-fiction literature. He also enjoys running and traveling across the world with his wife and two children.
Angela Murphy She/Her/Hers
Vice President, Campaign
---
Angela Murphy returned to SickKids Foundation in 2016 as Campaign Director—she previously worked at the Foundation from 2005 to 2011, holding progressively senior roles in individual giving. In her current position, Angela leads the strategy and implementation for the SickKids VS Limits Campaign—the largest campaign in Canadian health-care history. This role includes working closely with hospital leadership, our 74-member campaign cabinet, the capital redevelopment committee, and fundraising professionals across all giving channels to achieve the Campaign's ambitious $1.5 billion goal.
Prior to SickKids, Angela was the Director, Campaign & Major Gifts at North York General Foundation where she was responsible for formalizing and growing their Major Gifts Program and launching their $150 million Campaign, the largest in the organization's history.
In her previous time at SickKids, Angela launched the Foundation's Donor Advised Fund Program and helped secure the largest single philanthropic gift the Foundation had ever received at the time.
Angela holds a Bachelor of Arts Honours Degree from McMaster University. She is an avid runner and tennis player and the proud mother of two daughters.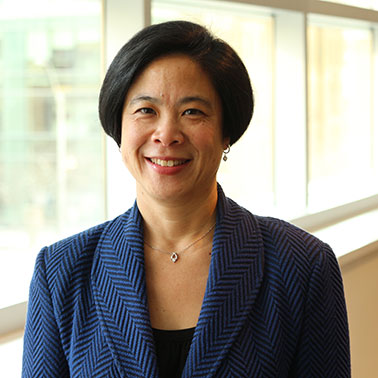 Emily Pang She/Her/Hers
Chief Operating Officer
---
Emily Pang joined SickKids Foundation in January 2018. In her role as Chief Operating Officer and Corporate Secretary, Emily is responsible for a broad portfolio, including Finance, Human Resources, EDI, Legal, Granting & Hospital Relations and Board governance.

Emily is a seasoned business executive with a diverse range of experience, including strategy, accounting and taxation, communications and investor relations, human resource matters, data integrity and reporting, as well as governance. She has held roles both in Canada and abroad, driving and implementing transformational change in large organizations. Prior to joining SickKids, Emily worked in the banking, consulting and postal/logistics industries.

Emily is a CPA CA who earned a Bachelor of Commerce degree from Queen's University. She is also a graduate of the joint Kellogg-Schulich MBA program. She most recently earned her ICD.D designation from the Institute of Corporate Directors. She currently sits on the boards of Ontario Non-Profit Network (ONN), Quantum Valley Ideas Limited and Granite REIT.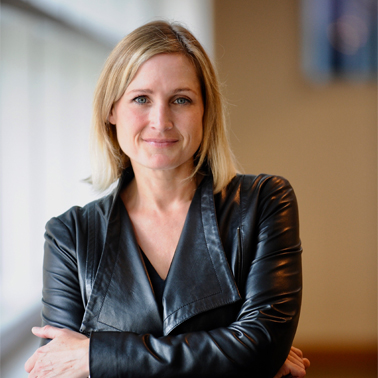 Kate Torrance She/Her/Hers
Vice-President, Brand Strategy and Communications
---
Kate Torrance joined SickKids Foundation in 2015, originally serving as Director of Integrated Brand Marketing. Now, as Vice President, Brand Strategy & Communications, Kate is responsible for ensuring SickKids remains the number one charity brand (and continues to be one of the top overall brands) in the country. Kate was an integral part of the team that launched the globally recognised and award-winning VS brand platform for SickKids. In addition, Kate collaborates with all the fundraising portfolios at the Foundation to provide communications strategies that drive business results, while ensuring alignment to the brand platform.

Prior to joining the Foundation, Kate spent 20 years working for top-tier advertising agencies, and led national integrated advertising campaigns for top brands including Bell, Budweiser, Corona, Starbucks, Coca Cola, and Quaker. Kate holds a Bachelor of Arts Degree from the University of Toronto. An active volunteer, Kate currently sits as Vice-Chair of the Board of Directors for nabs/bec Canada, a not-for-profit that exists to support the health & wellbeing of the people of the marketing and communications industry, as well as sitting on the board of Until the Last Child, a not-for-profit focused on finding permanent, loving homes for children in foster care.