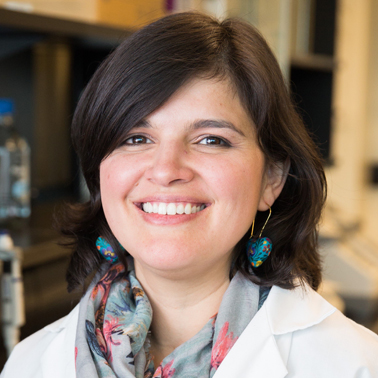 Dr. Marie Claire Arrieta
Early-Life Gut Fungal Dysbiosis in Asthma Development
---
Dr. Marie-Claire Arrieta is an Assistant Professor in the Departments of Physiology, Pharmacology and Pediatrics of the University of Calgary. Her research examines the interactions between the early-life gut microbiome, the infant's immune system and asthma. She received a PhD from the University of Alberta. Through this work, she became interested in the concept of the gut as the engine of diseases that occur in organs far away from the gut. During her postdoctoral fellowship at the University of British Columbia she studied the relationship between the gut microbiome, the gut's immune system and asthma in human cohort studies and experimental animal models. Her postdoctoral work elucidated, for the first time, that gut dysbiosis precedes and is causally implicated in paediatric asthma. Her research group subsequently examines the causality and mechanistic underpinnings of these associations in well-established mouse models of allergic airway inflammation, placing her work at a critical interface between clinical studies and experimental animal work.
An advocate of science communication to the public, Dr. Arrieta is the co-author of Let Them Eat Dirt, a best-selling public book, and is involved in several science communication initiatives within Canada and abroad
.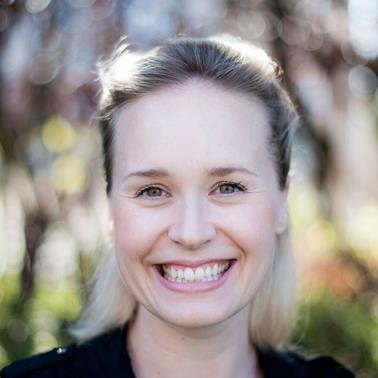 Dr. Danya Fast
Substance Use and Addiction Services Engagement Among Vulnerable Youth: An Ethno-Epidemiological Study
---
Dr. Danya Fast, PhD, is a Research Scientist at the British Columbia Centre on Substance Use and an Assistant Professor in the Department of Medicine at the University of British Columbia. She is also a Michael Smith Foundation for Health Research Scholar (2018 – 2023). Since 2007, Danya's ethnographic research in Vancouver, Canada and Dar es Salaam, Tanzania has broadly focused on the relationship between health and place among adolescents and young people who use drugs in the social, spatial and economic margins of the city. Danya leads the Qualitative and Ethnographic Research Program at the At-Risk Youth Study (ARYS), a US National Institutes of Health Research-funded prospective cohort study that is currently following more than 1000 vulnerable youth in Greater Vancouver. Her current research is focused on tracing longitudinally the 'addiction treatment trajectories' of hypermarginalized young people in Greater Vancouver, as these youth navigate multiple systems of care and supervision and the ongoing opioid overdose crisis.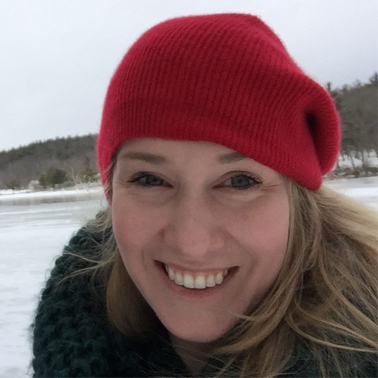 Brianna Turner
Using Digital Technologies to Understand and Reduce Intentional Self-Harm in Youth
---
Dr. Brianna Turner received her PhD in Clinical Psychology from Simon Fraser University. Before beginning her current position as Assistant Professor in the Department of Psychology at the University of Victoria, she completed her clinical psychology residency at the University of Washington School of Medicine and held a Banting Postdoctoral Fellowship at Harvard University. Dr. Turner's research focuses on understanding when and why young people engage in behaviors that are physically harmful to themselves, including non-suicidal self-injury, suicidal behaviors, and disordered eating. Her research uses micro-longitudinal and longitudinal methods to observe how risk for these behaviors changes over minutes, hours, days, months and years. With this New Investigator Award, Dr. Turner will examine whether digital technologies such as smartphones and wearables can identify near-term predictors of self-harm in youth and young adults, increasing our ability to predict and prevent one of the leading causes of injury and death in Canadian youth.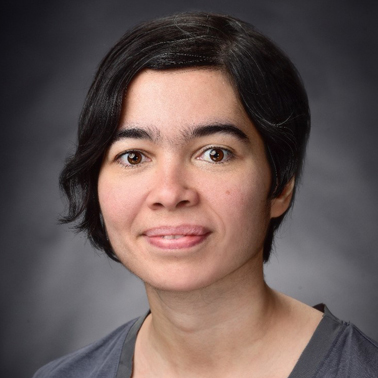 Dr. Maithe Arruda-Carvalho
Early Development of the Social Brain: Implications for Autism
---
Dr. Arruda-Carvalho is an Assistant Professor at the Department of Psychology at the University of Toronto Scarborough. She obtained her BSc and a MSc in cellular neurobiology at the Federal University of Rio de Janeiro, Brazil. Dr. Arruda-Carvalho received her PhD from the University of Toronto at SickKids Hospital in Toronto, where she studied how neurons born in the adult brain contribute to memory formation and expression. She pursued her postdoctoral studies at Mount Sinai Hospital in New York, where she studied synaptic plasticity within selective brain microcircuits supporting emotional memory. She started her lab at UTSC in 2016, where they are investigating how brain circuits mature during early life to support complex behaviour. Dr. Arruda-Carvalho will use the SickKids New Investigator program funds to determine how the maturation of brain circuits underlying social behaviour is altered in animal models of autism spectrum disorder.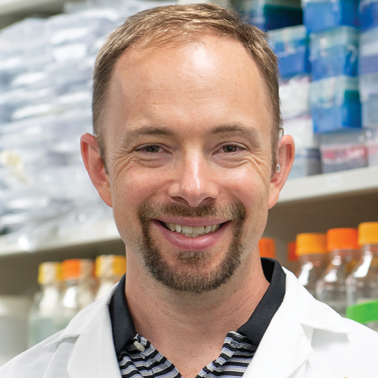 Dr. Shawn Beug
Combination Immunotherapy for Pediatric Brain Cancer
---
Dr. Shawn Beug received his PhD in Biochemistry with a specialization in Human and Molecular Genetics from the University of Ottawa. In his graduate work, he investigated how signaling molecules originating from the retina shape the development of astrocytes within the optic nerve. Dr. Beug continued his studies as a post-doctoral fellow at the CHEO Research Institute, where he researched the potential of targeting the Inhibitor of Apoptosis (IAP) proteins for cancer therapy. Dr. Beug is currently a Scientist at the CHEO Research Institute, where his research is focused on deciphering how cancer cells evade cell death from attack by the immune system. The funds provided by the New Investigator Award will be used to investigate how targeted immunotherapy can eradicate brain tumours and to develop new strategies for those tumour cells that are refractory to immune attack. With the support of the SickKids Foundation, Dr. Beug's work has the potential to develop a novel approach for the treatment of pediatric brain cancer.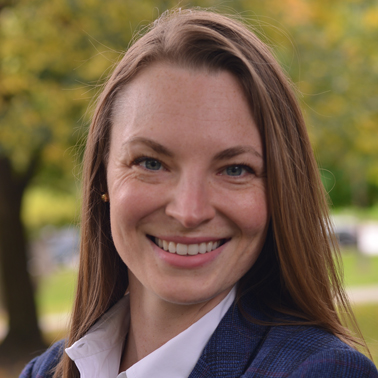 Dr. Sarah Buchan
Burden, Cost and Development of Asthma Related to Severe RSV Infections
---
Dr. Sarah Buchan is a Scientist at Public Health Ontario, an Assistant Professor at the Dalla Lana School of Public at the University of Toronto, and an Adjunct Scientist at ICES. She holds a PhD in Epidemiology from the University of Toronto and an MSc from University College London. During her doctorate, she studied the epidemiology of severe pediatric respiratory viruses through a linkage of laboratory and health administrative data. Her research interests include the epidemiology of infectious diseases, particularly in priority populations and with a focus on vaccine-preventable diseases. With the New Investigator Award funding, Dr. Buchan and the research team will study the burden and epidemiology of RSV hospitalizations in pediatric populations in Ontario, including the long-term consequences of severe infection, as well as the cost of these infections to the healthcare system. Having these data will aid in our understanding during this pre-vaccine era and will help inform strategies to mitigate the impact of this disease.