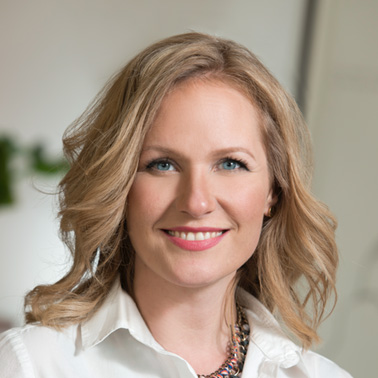 Dr. Mandy Archibald
A Living Lab for Mental Health in Youth Onset Type 2 Diabetes
---
Dr. Mandy Archibald is a nurse-researcher and Assistant Professor in the College of Nursing, University of Manitoba. She is also a Research Scientist with the Child Health Research Institute of Manitoba (CHRIM), and a Senior Research Fellow (academic status) with Flinders University, South Australia. Dr. Archibald received her BScN (2007) and PhD (2016) from the University of Alberta with fellowship support from the Canadian Child Health Clinician Scientist program, and completed a 3-year Canadian Institutes of Health Research Postdoctoral Fellowship (2016-2019) at Flinders University, South Australia. She joined the University of Manitoba in 2019 and leads a program of research pioneering living labs, co-design and integrated, arts-based knowledge translation approaches in chronic illness and neurodiversity in child health. Dr. Archibald's work seeks to explore, develop and apply methods to understand and use evidence of lived experience to create more family-centered research and care opportunities in underserved populations. For this award, Dr. Archibald will work with an interdisciplinary team of academics, clinicians, community partners and youth co-researchers to co-design a living lab platform and participant registry for youth onset type 2 diabetes. The platform will be used to conduct a longitudinal mixed methods investigation into the mental health and resiliency experiences of youth with type 2 diabetes, identify their mental health priorities, and co-design creative knowledge translation resources with youth in response to these priorities. Dr. Archibald's research will help expand understanding of youth experiences and priorities in type 2 diabetes, inform youth-centered care and research in this area, and develop the virtual infrastructure to support future investigations.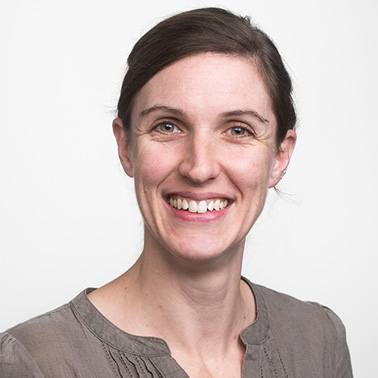 Dr. Laura Duncan
Establishing a Population Health Approach to Improving the Mental Health of Children and Youth
---
Dr. Laura Duncan is an Assistant Professor in the Department of Psychiatry and Behavioural Neurosciences and researcher at the Offord Centre for Child Studies at McMaster University. She also guides research and evaluation efforts at McMaster Children's Hospital Child and Youth Mental Health Program. She received a BA from the University of Oxford and obtained an MA in Sociology and a PhD in Health Research Methodology from McMaster University, where she also worked as a Research Coordinator for the 2014 Ontario Child Health Study. Dr. Duncan's research aims to establish a population health approach to improving the mental health of children/youth through the generation of evidence and measurement tools for the assessment of child/youth mental health need and the planning and provision of services to address these needs. Through collaboration with McMaster Children's Hospital and mental health service provider agencies in the Hamilton community, she is piloting, implementing and evaluating an intake assessment tool (the Mental Health Questionnaire for Children and Youth: MHQ-CY) that can form the basis of a community-wide prototype Child and Youth Mental Health Information System. Her New Investigator Research Grant will co-develop (with youth, families and mental health service providers) and evaluate the usability of this prototype Child and Youth Mental Health Information System in the Hamilton service area, generating much needed evidence about the feasibility of implementing and using this type of system to support a population health approach to improving child/youth mental health.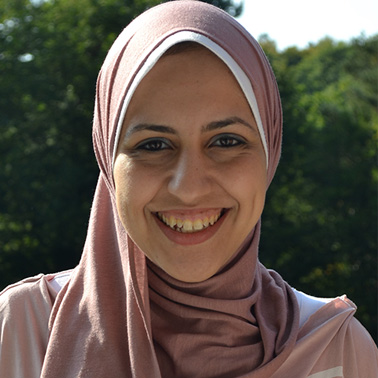 Dr. Hagar Labouta
Safe and Effective Targeted Therapy for Breast Tumor During Early Pregnancy
---
Dr. Hagar Labouta is an Assistant Professor at the College of Pharmacy, University of Manitoba, with research experience in nanomedicine, drug delivery, and biomedical engineering. She got her Ph.D. in Pharmaceutical Nanotechnology from Saarland University (Germany). She completed several Postdoctoral fellowships at Helmholtz institute (Germany), and Departments of Chemistry and Biomedical Engineering, University of Calgary (Canada). At the University of Manitoba, her team is using nanotechnologies and microfluidic lab-on-a-chip models for designing nanoparticles for the aim of breaching biological barriers. Her team is developing dynamic organ-on-a-chip models for evaluating nanoparticles under conditions mimicking the physiological environments. For her New Investigator Research Grant, she and her team will develop new effective and safe nanotherapies to treat pregnancy-associated breast cancer which is a challenging clinical condition that currently lacks any efficient treatment option without fetal health concerns.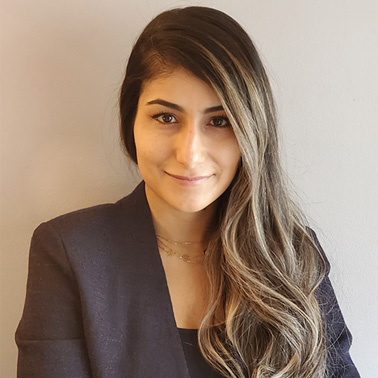 Dr. Nika Shakiba
Towards Robust Beta Cell Therapy Manufacturing for Treating Type 1 Diabete
---
Dr. Nika Shakiba is an Assistant Professor in the School of Biomedical Engineering (SBME) at UBC. She completed her PhD in the Institute of Biomaterials and Biomedical Engineering at the University of Toronto, followed by a Postdoctoral Fellowship in the Synthetic Biology Center at the Massachusetts Institute of Technology. Her research program (https://shakiba.bme.ubc.ca) is interested in understanding the social lives of stem cells. Her lab applies a combined systems and synthetic biology approach to reverse- and forward-engineer the interactions between stem cells, allowing us to better control their growth and behaviour in a dish, as well as following transplantation into the body. Her New Investigator Research Grant will use an interdisciplinary approach spanning stem cell biology and bioengineering to unlock the potential of stem cells, making them a reliable and safe substrate for deriving lab-grown beta cells for transplantation into patients with type 1 diabetes. To do this, Dr. Shakiba's team will expand on existing cutting-edge genetic toolsets to track and control each stem cell, allowing their team to: identify "bad" stem cells that acquire mutations and plague the safety of the cell batch, while studying the mechanisms that allow "good" stem cells to successfully become beta cells. Through this work, Dr. Shakiba will work with world-leaders in cell therapy production, as well as clinical partners, to facilitate made-in-Canada production of beta cells, helping to free children from insulin injections.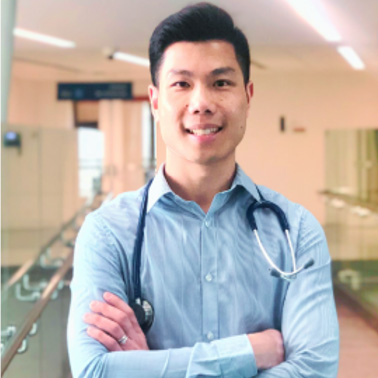 Dr. Thai Hoa Tran
Investigating the Underlying Mechanisms of Resistance in Philadelphia Chromosome-like Acute Lymphoblastic Leukemia
---
Dr Thai Hoa Tran is a pediatric hematologist-oncologist, clinician-scientist and assistant professor in the Division of Pediatric Hematology-Oncology at Sainte-Justine Hospital and University of Montreal. He completed his clinical fellowship in pediatric hematology-oncology at the Hospital for Sick Children, Toronto (2011 – 2013), followed by a postdoctoral research fellowship in Dr Mignon Loh's laboratory at the University of California, San Francisco (2013 – 2016), focusing on Philadelphia chromosome-like acute lymphoblastic leukemia (Ph-like ALL), a new molecular subtype of high-risk ALL characterized by targetable kinase-activating alterations that expands the paradigm of precision oncology. He is actively involved in the development of clinical trials for Ph-like ALL. Dr Tran's New Investigator Research Grant aims to investigate the underlying mechanisms of resistance in Ph-like ALL in order to identify novel prognostic biomarkers and therapeutic avenues for these patients in the relapsed setting.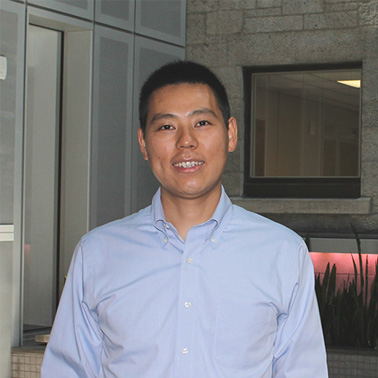 Dr. Yang Zhou
Gene Restoration and Functional Rescue in Mutant Mouse Models of ASD
---
Dr. Yang Zhou is an Assistant Professor in the Department of Neurology and Neurosurgery, McGill University, a Tier II Canada Research Chair, and a researcher at the Montreal Neurological Institute-Hospital. He received a medical degree and residency training before diving into fundamental research. He pursued a Ph.D. in Neurobiology from the Institute of Neuroscience (ION), Chinese Academy of Sciences. He completed post-doctoral training with Dr. Feng Zhang and Dr. Guoping Feng at the McGovern Institute for Brain Research, Massachusetts Institute of Technology. At McGill University, Yang and his group aim to understand neurodevelopmental disorders and develop treatment strategies. With the New Investigator Grant from Sickkids Foundation, Yang and his mentor, colleagues, will utilize animal models of neurodevelopmental disorders to examine the rescue of neural and behavioral function, with a focus on the mutation of genes encoding synaptic proteins.