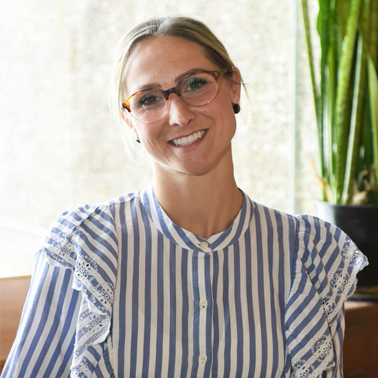 Dr. Amanda Froehlich Chow
Nature's Way-Our Way: Engaging in traditional Indigenous Ways for Promoting Wellness
---
Dr. Amanda Froehlich Chow is a Métis scholar and Assistant Professor in the School of Public Health at the University of Saskatchewan. She has a background in public and population health studies. Amanda's research focuses on applying a wellness approach in conjunction with community-based participatory research methods aimed at promoting the health of vulnerable populations, namely young children living in rural, remote and Indigenous communities. Dr. Froehlich Chow's current projects focus primarily on collaborating Indigenous community members to understand how Traditional Ways of Being can be incorporated into wellness initiatives aimed at promoting the health and wellbeing of children.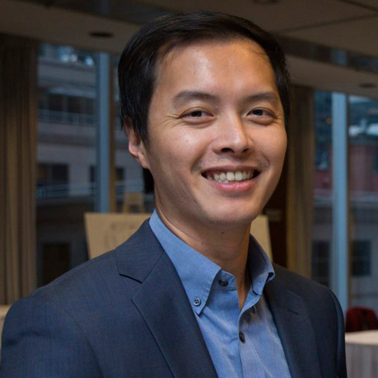 Dr. Wei-Hsiang Huang
The Neurobiology of Somatic Mutations in Brain Development
---
Dr. Huang is a neuroscientist at the Center for Research in Neuroscience (CRN) at McGill University. He is also an investigator at the Research Institute of the McGill University Health Center (RI-MUHC). As a Ph.D. student, Dr. Huang was trained with the world renowned child neurologist, Dr. Huda Zoghbi, at Baylor College of Medicine. He then pursued postdoctoral training at Stanford University with Dr. Liqun Luo, a leader in the field of neuroscience and genetic tool development. Dr. Huang's Sickkids New Investigator Award will use a modern single cell technology to dissect how somatic genetic mutations affect brain development and cause childhood brain disorders.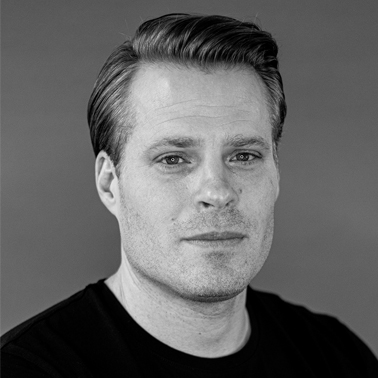 Dr. Thomas Kitzler
A Comprehensive Approach to Study Genetic Causes of Chronic Kidney Disease
---
Dr. Thomas Kitzler is an Assistant Professor at the Department of Human Genetics at McGill University, a Clinical Geneticist in the Division of Medical Genetics at the McGill University Health Centre (MUHC) and Associate in the Division of Medical Genetics at the Jewish General Hospital. He is a Junior Scientist in the Child Health and Human Development Program (Centre for Translational Biology) at the Research Institute of the MUHC. After graduating from the University of Graz in Austria, he spent several years conducting both clinical and basic research in chronic kidney disease at the Renal Research Institute in New York and at McGill University. Following his Medical Genetics residency training at McGill, he completed a two-year research fellowship in Nephrogenetics at the Boston Children's Hospital, Harvard Medical School before returning to Montreal. Dr. Kitzler's research focus is on the study of genetic causes of chronic kidney disease by combining whole-exome sequencing information with gene-editing technologies in patient-derived cells, and zebrafish animal models, for the development of new prevention and treatment strategies for chronic kidney disease.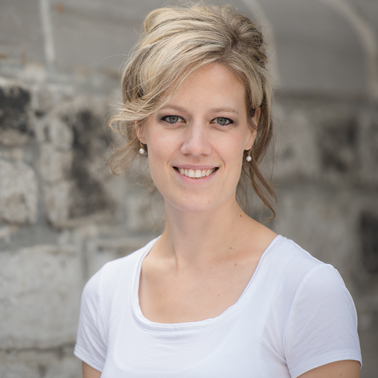 Dr. Christina Lamb
Exploring the Lived Experience of Death and Dying for Mature Minors in Canada
---
Dr. Christina Lamb is a Bioethicist and Assistant Professor in the Faculty of Nursing at the University of Alberta. She received her PhD and BScN from Western University in London, Ontario and her Masters in Bioethics from St. Mary's University in London, UK. She is a Fellow in Science-Engaged Theology in the New Investigations in Theological Anthropology project at St. Andrews University, Scotland. Her research interests focus on the meaning and use of conscience for healthcare professionals and its integration with science, philosophy and theology related to life's essential questions for healthcare education and practice. Dr. Lamb's pediatric research focuses on ethical issues at the end of life for children and the meaning that life's essential questions hold for them, their families and caregivers with a focus on applying life-affirming approaches to the suffering children face in their end and dying phases of living. With her New Investigator Award funding, Dr. Lamb and her team will study the meaning that death and dying hold for mature minors and their families and caregivers in the Canadian context. She will explore how mature minors voice the meaning these phenomena hold for them at the end of life to inform and enhance ethical healthcare for dying Canadian children.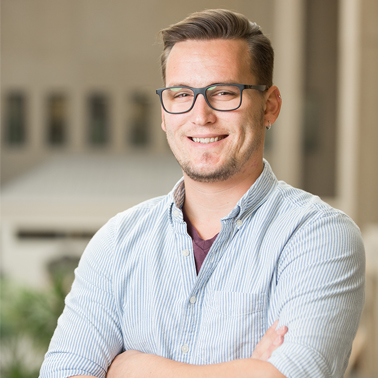 Dr. Alex Lohman
Repetitive, Mild Traumatic Brain Injuries During Adolescence Alter Microglia-Dependent Synaptic Pruning
---
Dr. Alexander Lohman is an Assistant Professor in the Department of Cell Biology and Anatomy at the University of Calgary and a member of the Hotchkiss Brain Institute (HBI) and Alberta Children's Hospital Research Institute (ACHRI). He obtained his bachelor's degree in Biochemistry from the University of Missouri-Columbia and PhD in Molecular Physiology and Biological Physics from the University of Virginia where his research focused on deciphering heterocellular communication across the vascular system and immune-vascular interactions in the context of local inflammation. Since starting his own lab at the University of Calgary in 2018, Dr. Lohman's research has focused on understanding the impact of inflammation on the developing adolescent brain following traumatic brain injuries and related sexual dimorphism. His recent work has developed a model for repetitive, mild traumatic brain injuries (mTBIs) in adolescent mice and characterized the neuroinflammatory response using flow cytometry and thin section brain immunohistochemistry to quantify local glial responses and the invasion of peripheral immune cell subtypes. Dr. Lohman's project funded by the SickKids Foundation will determine the impact of microglia loss on synaptic pruning. Given that adolescence is a key period of neurodevelopment with robust experience-dependent changes in synaptic connectivity, Dr. Lohman's research will help expand our understanding of how repeated mTBIs, like those that commonly occur in contact sports, affect the adolescent brain and life-long neurological health.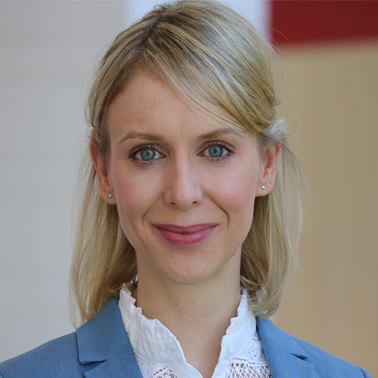 Dr. Karen Patte
Mental Health Effects of COVID-19 on Canadian Adolescents Over Time: A Mixed Methods Study
---
Dr. Karen Patte is an Assistant Professor in the Department of Health Sciences at Brock University. She completed her MA and PhD in Kinesiology and Health Science and a Doctoral Diploma in Health Psychology at York University, followed by a Postdoctoral Fellowship in the School of Public Health and Health Systems at the University of Waterloo. Applying socioecological framework and systems sciences approaches, Dr. Patte's research examines the psychosocial, behavioural, and environmental predictors of mental health, to advance understanding of how different contexts and exposures shape health trajectories over time. Her New Investigator Research Grant will examine youth mental health trajectories in relation to COVID-19 and varying school protocols. This mixed methods study aims to leverage prospective youth mental health data from before, during, and after the lockdown, to establish within-individual and sustained effects of ongoing pandemic-related changes. Qualitative interviews will explore nuances around unexpected and expected mental health trajectories and experiences of young people related to COVID-19 school closures and reopening. Youth engagement components will ensure results and knowledge translation appropriately reflect the complex and dynamic experiences of young people and the unpredictable course of the pandemic.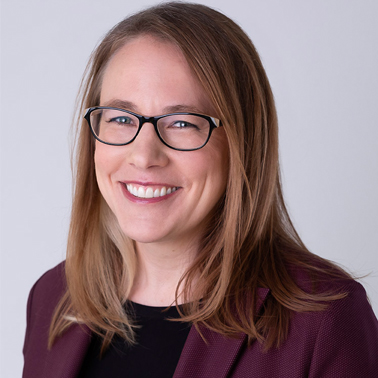 Dr. Tamara Vanderwal
Naturalistic Brain Imaging of Childhood-Onset Obsessive-Compulsive Disorder
---
Dr. Tamara Vanderwal is a neuroimaging researcher at the BC Children's Hospital Research Institute where she runs the Naturalistic Neuroimaing Lab. She is also a practicing child and adolescent psychiatrist, and an assistant professor in the Department of Psychiatry at the University of British Columbia. She received her medical degree from Yale School of Medicine and completed residency and fellowship training at the Yale Child Study Center. Dr. Vanderwal's research focuses on the use of complex, naturalistic conditions (especially movies) to study neural responses in children and youth with psychiatric disorders. For this award, she and her team will test the use of a new movie-based symptom provocation paradigm that they recently created specifically to study childhood-onset obsessive-compulsive disorder. The project includes a larger-scale online behavioral study for which she hopes to recruit children from across Canada, and a functional MRI movie-watching study. The movie will be used to drive clinically relevant connectivity patterns in the brain, and these rich, complex data will be fed to machine-learning algorithms. The goals are to be able to predict clinical information about an individual patient with OCD, and to learn about neural differences in OCD that occur under more naturalistic conditions.