To ensure no child lives in fear of food
The Challenge
For the roughly 500,000 kids with food allergy in Canada, every day is a new challenge. Every meal and birthday party is laced with danger. Every mislabeled snack carries the risk of a deadly reaction. To protect themselves, kids and their families must be constantly vigilant—checking labels, avoiding foods, quizzing waiters about ingredients. Worse still, the epidemic of food allergy continues to grow—and we still don't have a widely available treatment.

Why SickKids
Since the launch of the Food Allergy and Anaphylaxis Program in 2013, we've taken a two-pronged approach to fighting food allergy. The first is basic science, a means to better understanding the biology of food allergy. (In one study, our scientists use allergenized gut slices to better understand the mechanics of food allergy, as well as test potential treatments—without putting a child at risk.) The second is clinical trials, where we test treatments like oral immunotherapy, including variations that make it easier—and safer—to implement.

Our Vision
In the first five years of our program, we laid the foundation—hiring staff, creating allergic models, and developing clinical trials. Now, we're leveraging that great work to go even farther—testing our hypotheses, deepening our understanding of food allergy, and refining our treatments.

To help us realize our ambitious vision, we're recruiting new students and leading scientists. Working in tandem with our research team, these additional team members will help us understand the ways in which an individual's genes and environment, including bacteria and viruses, affect the development and treatment of food allergy.

Your Impact
We've already made major strides in the fight against food allergy, and we're poised to go much, much further. But to do that, we need your help. Your support will enable more groundbreaking research into food allergy. And more research means more treatments—and fewer kids living in ear.


Discover how one patient went from fearing dairy to loving it.
Shaan was born with a severe milk allergy. A few years ago, a simple grilled cheese could've killed him. But today it's one of his favourite foods. How's that possible? SickKids. Here, Shaan was part of an oral immunotherapy trial, where he desensitized his body to milk by gradually drinking more and more of the stuff. Now, he doesn't live in fear of dairy. He enjoys it—a lot.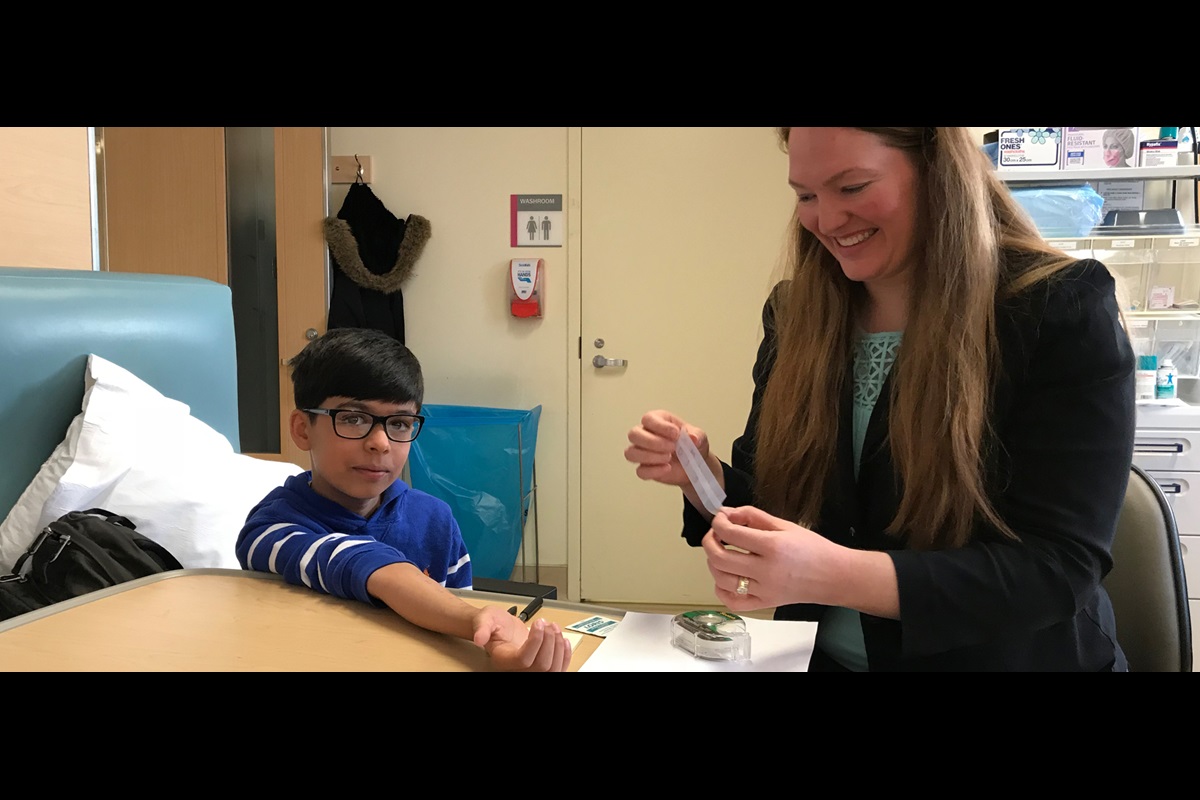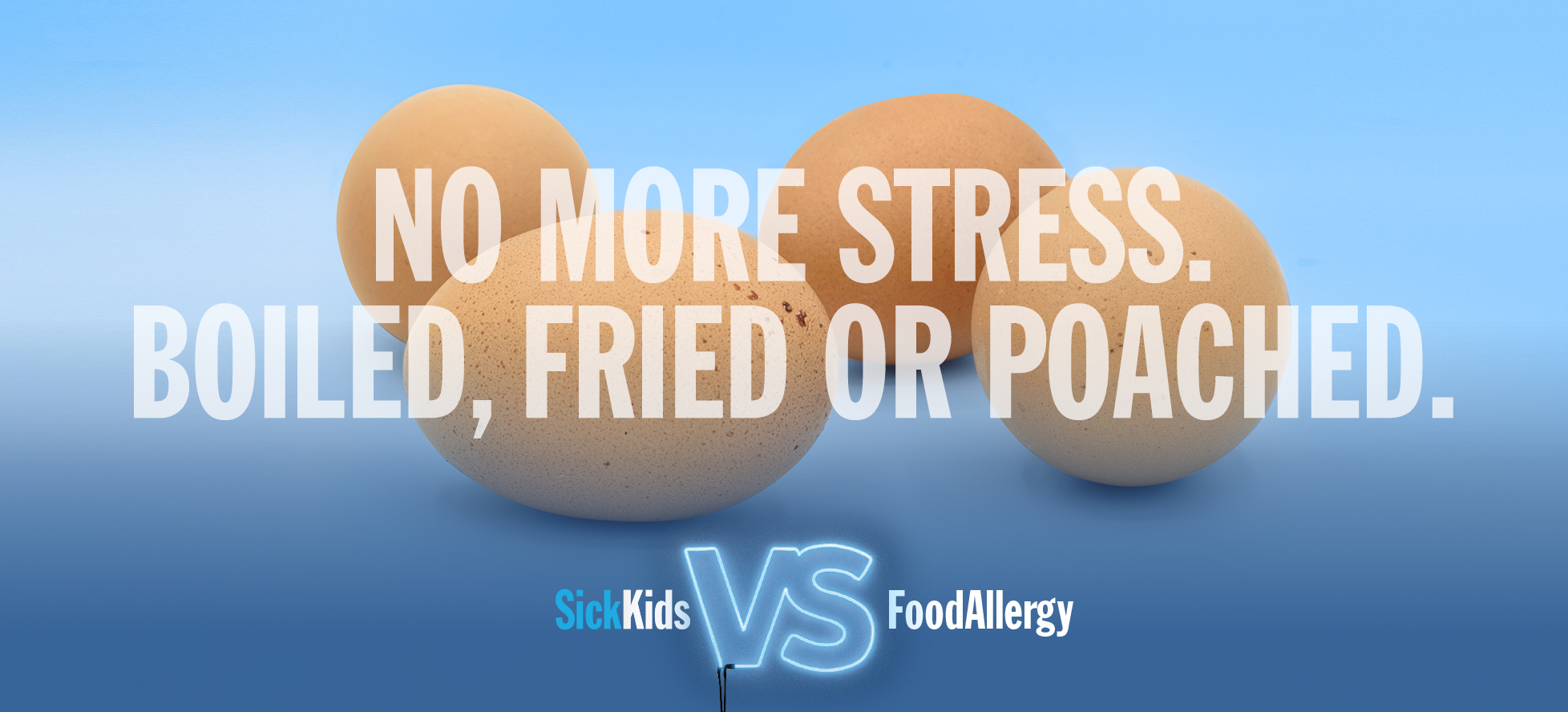 SickKids VS FoodAllergy
SickKids asked parents and children to share their experiences with severe food allergies. Here's what they had to say.