When you become a SickKids Innovator, you join an exclusive group that fights for children's health together.
SickKids Innovators is an exclusive program that engages the next generation of philanthropists to support SickKids Foundation and speedily deploy funds in the areas of most need, such as research, clinical advances and compassionate care.
SickKids Innovators are a select circle, invited to four inspiring networking events per year. To join this exclusive group, Innovators commit to a $10,000 (minimum) investment over the course of two years. In exchange, you'll be informed, and empowered: through the stories of courage and hope that play out every day at SickKids; through hearing thought leaders from every sector, sharing personal perspectives on philanthropy, and much more; and through behind-the-scenes tours of state-of-the-art facilities, where you'll be updated on ground-breaking research and innovative treatments by members of the Hospital, and learn, from subject matter experts, about the projects that are SickKids highest priorities.
Then, it's your turn to choose: SickKids Innovators recommend, as a group which project to fund. Since the program's inception, Innovators have donated nearly $1,000,000 to support the Pain Centre, the Paediatric Advanced Care Team, the Centre for Image-Guided Innovation and Therapeutic Intervention, and the Medical Psychiatry Alliance.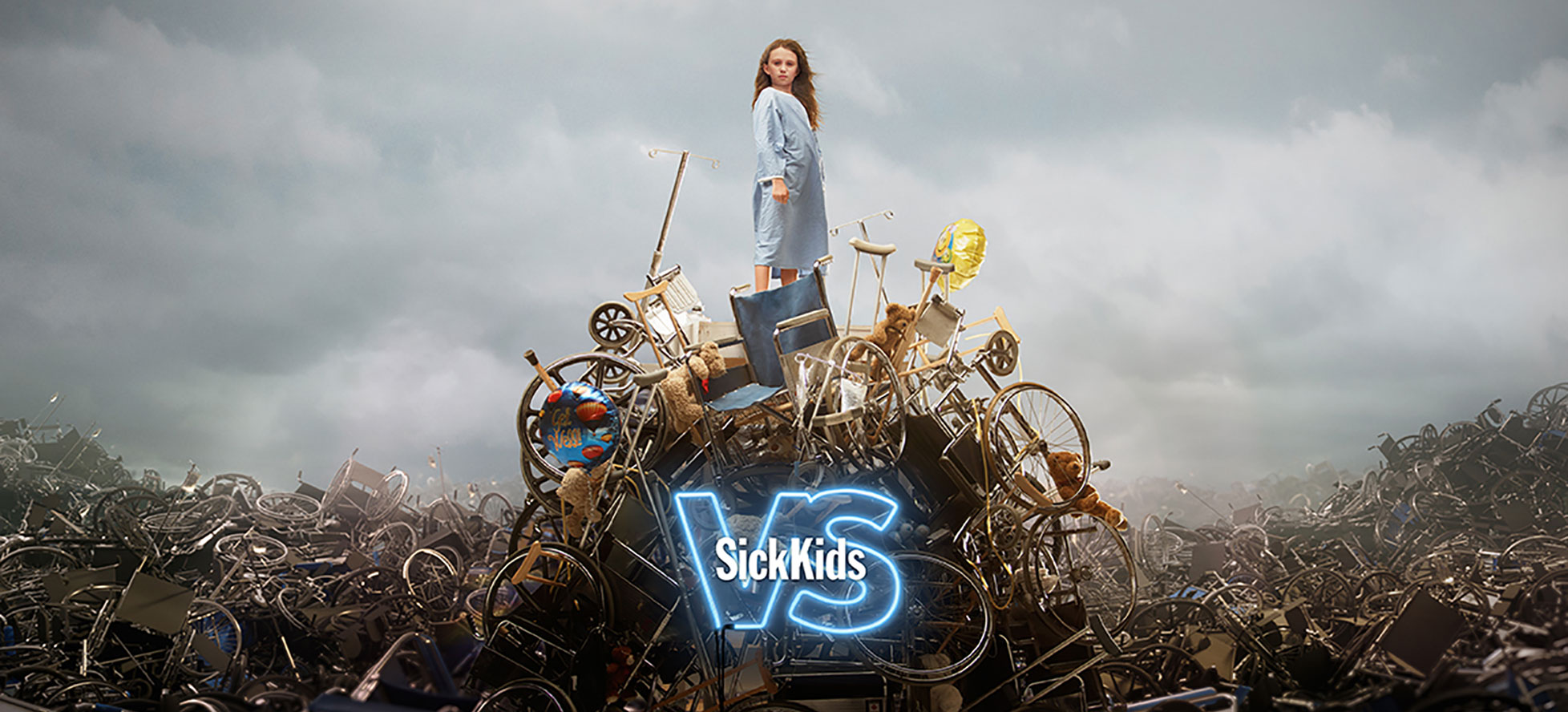 Contact us to become a SickKids Innovator
SickKids VS: Undeniable
At SickKids, we're not on the sidelines, we're on the front line. Taking the fight to the greatest challenges in child health. And we are winning.