SickKids Innovators Q&A: Davida & Alexander
What brought you to SickKids? Why the SickKids Innovators program?
Our dedication to SickKids is inspired by long-standing family connections to the hospital.
The SickKids Innovators program is appealing because it allows us to be part of a like-minded community, funding specific areas of innovation that are in need. We love learning about the focus area each year and the impact our donations have on patients and their families.
What do you enjoy about the Innovators' exclusive events? What has been your favourite experience?
SickKids has leading researchers and doctors. Being a part of Innovators allows us to learn from them directly. At each event we hear from passionate experts about fascinating topics. We love treating Innovators events like a "date night". We always learn something new and gain even more confidence that our donation is making a real impact.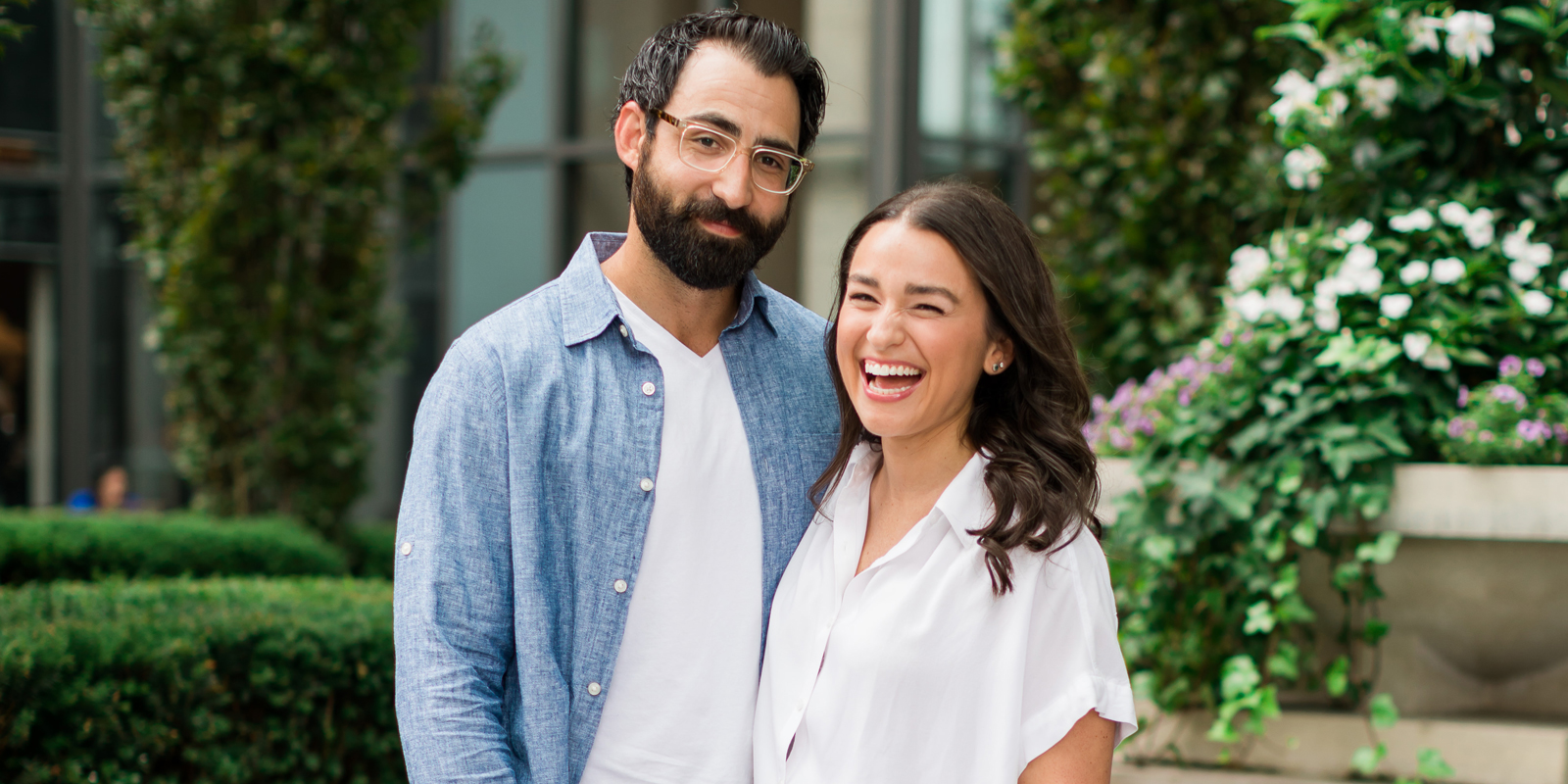 What have you taken away from these experiences? What has surprised you the most about your time together in the program?
The areas of the hospital that Innovators fund are not always mainstream, well-known areas of medicine. For example, we learned about how robotics are changing surgical procedures and how mental health plays an important role in a child's well-being. We truly feel like "insiders" on the cutting edge of current research and development when we leave each event.
---
We love treating Innovators events like a "date night"
Have you found that your philanthropic and volunteer work with the program has influenced other aspects of your life?
Our most rewarding experience as Innovators has been reading to patients during Story Time and leading behind-the-scenes hospital tours for new members of the program. Both experiences remind us that we are lucky to have such an incredible institution in our city and that each day of work means we can continue to contribute to build the new SickKids.

Outside of being a SickKids Innovator, what do you like to do for fun? What are your hobbies?
We enjoy being active. Long walks around High Park, CrossFit, yoga, swimming...

Have you travelled recently? Where do you dream of visiting?
We recently travelled to Nashville for a weekend getaway. Country music, hot chicken, you can't go wrong! We are looking forward to booking a honeymoon in 2020 - Any suggestions?

What's on your reading list at the moment?
Davida is currently reading Trillion Dollar Coach by Eric Schmidt, Jonathan Rosenberg and Alan Eagle. Alex is currently reading An Astronaut's Guide to Life on Earth by Chris Hadfield. We love understanding the "behind-the-scenes" of the great leaders of our generation.