SickKids Innovators Q&A: Tristan Sones
What brought you to SickKids? How did you come to learn about the Innovators Program?
I started out like a lot of people, by supporting local charities at the grass roots level with small annual donations to a handful of worthy causes, SickKids being one of them. As time went on, I narrowed my focus on the ones that really resonated with me and as luck would have it, I saw an ad for The Rally For Kids With Cancer Scavenger Cup in support of SickKids. This incredible event blended philanthropy with an Amazing Race style scavenger hunt. It commanded much more of an overall commitment than I had previously given but it was an incredibly rewarding experience where I was able to learn a lot more about the remarkable work being done at SickKids. After four years of participating in the event, a few of us were approached by The Foundation to brainstorm ideas for a new philanthropic program. This new initiative would make impactful donations towards innovative solutions within a network of diverse, likeminded individuals. That was the birth of the Innovators Program. I am grateful to have been an Innovator since the program's inception.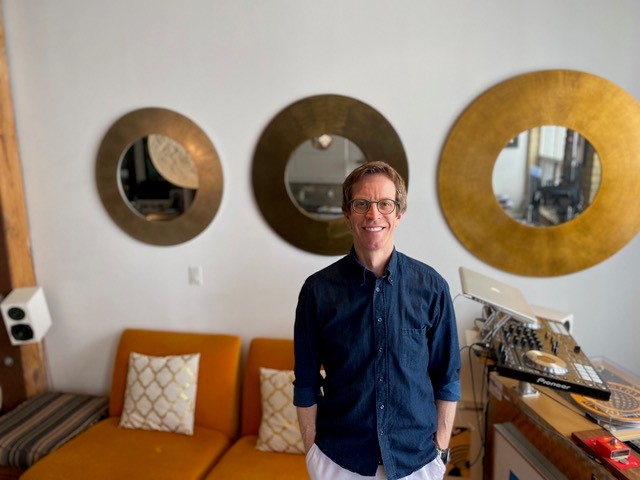 Our donor base has historically skewed female. Why do you think it's important to support SickKids? Do you think someone with your hobbies and interests could help us draw a new demographic to the Innovators Program?
One of the things I love about the Innovators Program is the diversity of backgrounds and interests in the members. I may work in investment management, but it doesn't define who I am, and I think we all have passions outside of work that can be drawn upon to raise awareness and ultimately, discover and connect with new members. Whether you have children of your own or not, supporting a world class health care facility like SickKids benefits not just you and those around you, but also people around the world through their global initiatives and research sharing.


---
… projects we kickstarted in the past have grown in scale are now making an even broader impact
What are some of the things you enjoy about attending Innovator Program events? Are there certain key learnings you have taken away from an Innovators event? What are they?
What I enjoy most about the Innovators program is being able to meet the amazing healthcare professionals and hearing courageous patients and families speak first-hand about their experiences. Many of the initiatives we support have previously received little or no funding and often our donation enables their project to get off the ground or proceed to the next level. It's really gratifying to hear that projects we kickstarted in the past have grown in scale and are now making an even broader impact. Looking back at all the great SickKids initiatives our group has supported, we are creating a collective legacy. I always look forward to our year-end event where we get to decide who and what to focus on next.
You've raised funds for the program by DJ'ing, are there other non-traditional fundraising events you would like to undertake?
DJ'ing for SicKids was a blast and when we can socialize again (fingers crossed for later this year) it would be great to do another DJ event. Whether it is music or film I really enjoy the creative process, especially when it's directed at supporting people in their own creative endeavours. I've recently started producing my own music again and would love to release a song one day with the proceeds going to Innovators. In terms of other fundraising initiatives, I have a few ideas in their infancy like a special Innovators T-shirt or maybe a cool food stall by the rink at Nathan Phillips Square. I went to Iceland on vacation once and had this amazing tomato soup at a farm outside of Reykjavik. I love tomato soup, it might be a bit outside the box but I think having a cup of warm soup by the rink would be a perfect way to raise funds and awareness for the Innovators Program. Anyone want to team up and make this happen?
It's Spring 2020 and we're in the midst of the COVID-19 pandemic. What's on your playlist at the moment?
Social distancing is essential, but it can be a real grind at times and we are all doing what we can to get through it. Whether it's movies or music I think we have all been streaming like mad lately! Electronic music is a particular love of mine and I have a passion for discovering new artists and showcasing their works through my mixes I post online. A lot of artists are blending the latest production techniques with the stripped-down style of the late 80's or early 90's. Currently, I'm really enjoying Monolink, ARTBAT, Mind Enterprises, Lane 8 and the deep funk of Purple Disco Machine.
How are you supporting local businesses at the moment? Which of your favourite local businesses will you be first to visit once social distancing is over and why?
It's so challenging for local businesses right now so I'm trying to support the ones in my neighbourhood that are still able to offer their services in some form or another. Thankfully I live close to St. Lawrence Market which has remained open allowing me to shop from some of the local vendors. Plus like many, I'm no stranger to UberEats so big thanks to all the kitchen and delivery staff working during this time! Some places like my go-to music store, Long & McQuade, are offering curb-side pickup which I recently used to get new cartridges for my turntables. When this is all over you will definitely catch my girlfriend and I at Ardo, one of our favourite restaurants in Old Town. We are all acclimating to a new normal but it's not forever and I look forward to the day we can all get together again with family and friends at our favourite spots.