SickKids Innovators Q&A: Stacey Kline
Focused on driving impact and mobilizing resources for good, Stacey's work as an Innovator has helped make a difference in some of the highest priority needs at SickKids. Her devotion to philanthropy has led her to volunteer on the Advisory Council, participate in Signature Events like SickKids GetLoud, and to encourage others to donate whenever possible. It's because of her passion and tireless efforts that Stacey's truly become an ambassador for the SickKids Innovators program.

1. Why SickKids? What attracted you to the Innovators Program?
I got involved with SickKids about 7 years ago – as soon as I had my first child. She was born perfectly healthy. It hit me how lucky that is, and how lucky we were to have SickKids available to us if she had needed medical care. Supporting SickKids seemed obvious – it seemed like a must!

The Innovators program was just starting when I first reached out to SickKids to see how I could get involved. It was the perfect timing. Innovators offered an amazing way to participate in the SickKids community – to learn about the incredible things happening at the Hospital, to meet lots of other people who value SickKids, and best of all, to have the chance to make a contribution that would have a meaningful impact because it was pooled with others'. Just as supporting SickKids seemed obvious, joining Innovators seemed like a no-brainer!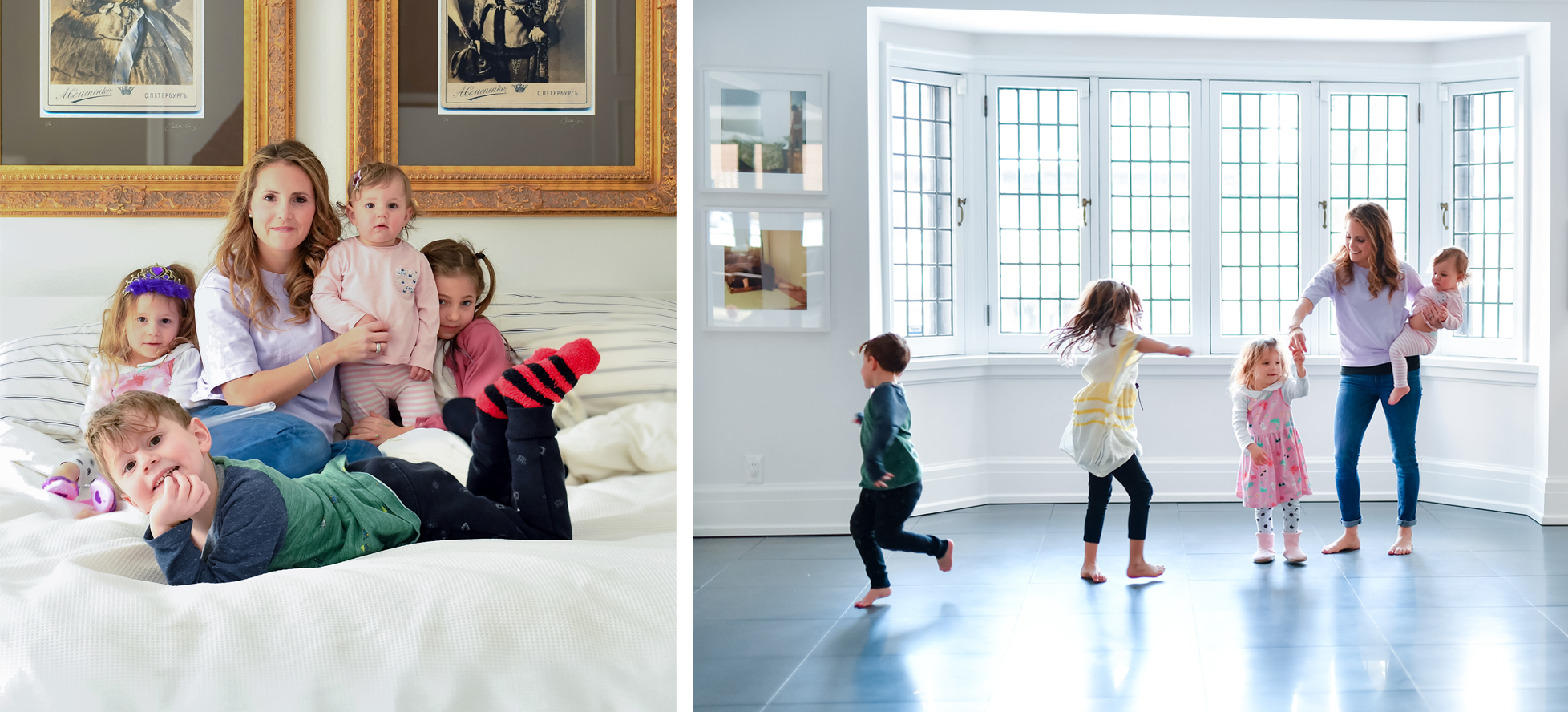 2. What advice would you give to people who want to give back in their communities?
I'd say, that's great! Go for it! Find something you care about and reach out. There are so many worthy causes and so many opportunities to support. It's easier to get involved than you may think. If you're able to give your time (even if it's just a little bit), you stand to meet some really incredible people, to contribute something valuable, and to feel really fulfilled!
3. Why did you want deepen your relationship with SickKids by joining the Advisory Council?
It's fantastic to see how Innovators has grown over the years. Getting involved in charity and philanthropy doesn't always appear straightforward for people. I think this program is an easy and really worthwhile way in, and I take every chance I get to tell people about it. When the Advisory Council was formed, I was excited to join because I saw it as another way to champion the program.
---
"Find something you care about and reach out…[You] have the ability to make a big difference."
4. Your support goes beyond Innovators. Why did you decide to participate in fundraising events like GetLoud?
Because SickKids events are so well done and so much fun! Like most things I do, I'm "all in" when it comes to SickKids, so I'm happy for the chance to get involved beyond Innovators. My whole family loves GetLoud! It's nice to be able to do something fun together and support a great cause at the same time.
5. Your children have donated toys and birthday gifts to SickKids. Why do feel it's important to teach your children about philanthropy?
I want my kids to grow up knowing that there are people who are far less lucky than they are, and I want them to feel empowered to do something about it. Bringing them to SickKids to drop off toys and donating birthday gifts gives us an opportunity to talk about what it means to be healthy, to have toys to play with, to be able to see doctors who can help us get better if we're sick – and gives them a chance to be actively involved in giving.

My hope is that these small gestures will help them to feel good about helping others and that over time they'll come to understand why it's important that they think beyond themselves, and that they have the ability to make a big difference!
6. What are your hobbies?
Having four young kids, working and having a number of charitable involvements doesn't leave time for much else! I devote my time to these things because I love them, so as boring as it sounds, they're sort of my hobbies.

Otherwise, you can catch me running, practicing yoga, or having a glass of wine or cup of tea with good friends.