SickKids VS Grace's Cancer
SickKids Dr. Sevan Hopyan is a man of many roles. Not only is he an Orthopaedic Surgeon and Senior Scientist within the Research Institute at SickKids, he also holds the position of Associate Professor in the Departments of Surgery and Molecular Genetics at the University of Toronto.

In his clinical practice, one of Dr. Hopyan's areas of focus is orthopaedic oncology for children who are diagnosed with bone and soft tissue tumours affecting their limbs. Children like Grace. These include osteosarcoma, Ewing sarcoma and soft tissue sarcomas such as rhabdomyosarcoma and synovial sarcoma. These cancers are most common in people under the age of 20. Terry Fox is an example of someone who was diagnosed with osteosarcoma.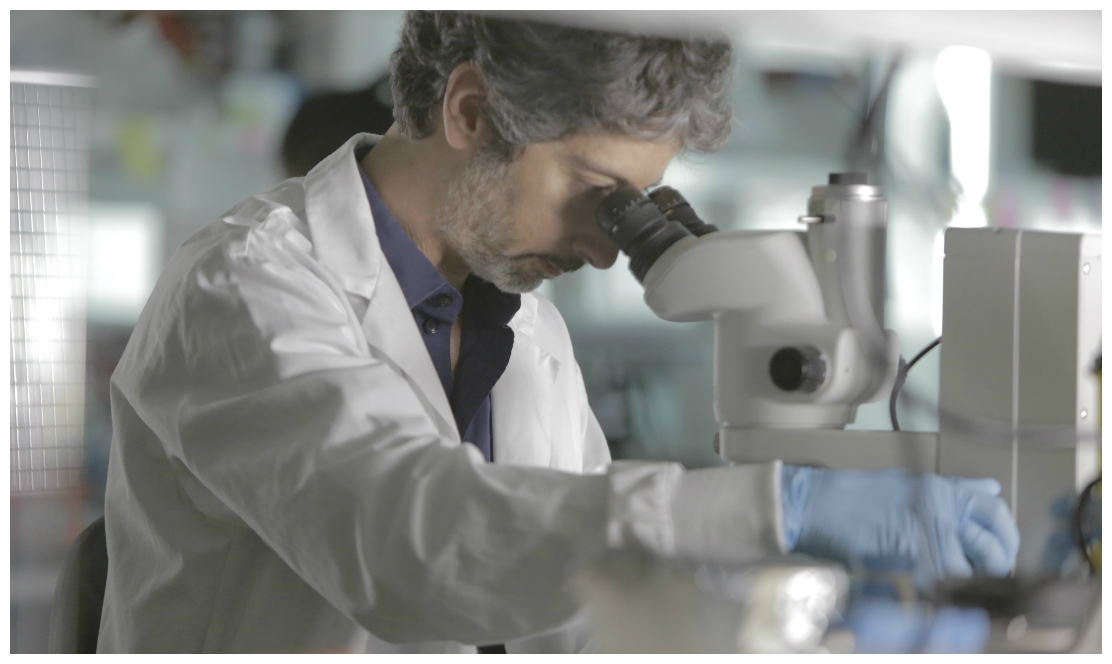 Dr. Hopyan performs many types of surgeries for patients at SickKids, including limb-sparing surgeries with biological reconstructions that are, ideally, durable enough to last well into adulthood. Some reconstructions involve segments of bone that the orthopaedic and plastic surgery teams replace with living bone graft from the patient's fibula in order to promote new bone growth in the area. Some tumours that require joint repair involve bone and joint replacement with an implant or rotationplasty.

As a scientist, Dr. Hopyan and his lab study the origin and structure of limb buds and metastatic cell movement. They examine how metastatic cells leave the main tumour and move through tissue to reach far away targets, such as the lungs, which often happens to patients with bone tumours.


---
Dr. Hopyan decided to participate in #SickKidsVS to raise awareness about sarcoma.
One of the reasons why Dr. Hopyan decided to participate in the filming of our new campaign, #SickKidsVS, is his desire to raise awareness about sarcoma. While the overall survival rate for paediatric cancer is at about 80%, treatment of sarcoma remains substantially less successful than for blood cancers such as leukemia. It also involves disabling anatomical alterations. In the late 70s and early 80s, sarcoma survival rates increased from 10% to 60% overall when chemotherapy was introduced. However, these survival rates have not changed much since then and chemotherapy does not reliably eradicate a sarcoma and complete surgical removal of sarcoma is at least as important for survival as chemotherapy. Metastatic disease (when the cells leave the main tumour and impact other targets in the body) remains mostly not survivable.

Sarcoma is devastating in terms of years and quality of life lost, and Dr. Hopyan hopes that greater attention and more funding can be directed toward paediatric sarcoma. Philanthropic support can help accelerate publicly funded research that aims to understand the fundamental basis for sarcoma, facilitates rational treatment of these tumours, minimises metastatic disease, improves survival, and reduces the complications of therapy and surgery in order to improve quality of life.

The other reason he agreed to be included in #SickKidsVS is because of Grace and her family.

"Grace was aptly named and is a reflection of her family. She was a spirited fighter who chose rotationplasty, which rearranged the anatomy of her leg, instead of a limb sparing implant so that she could live her life to the fullest and play hockey. She asked tough questions and valued substance over appearance. Grace inspired me and would inspire anyone."