Be part of a team of committed volunteers who are passionate about making a difference
At SickKids Foundation, our volunteer positions are meaningful and gratifying. Volunteers help us tackle a lot including assisting in a variety of special events, supporting us on administrative work and with short and longer term projects. Most of all though, our volunteers greatly contribute to making every kid a healthy kid.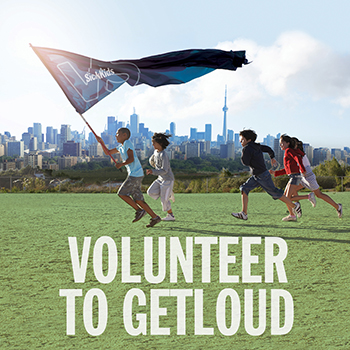 SickKids Foundation Volunteer Opportunities:
As we prepare to return to in-person events this year, we have some exciting volunteer opportunities coming up that we would love your help supporting!
If you're looking to get involved as a volunteer and make a meaningful contribution to support SickKids Foundation, GetLoud, is your chance to join the SickKids Foundation Volunteer Team! By successfully registering and joining the volunteer crew at GetLoud, you'll have the opportunity to be officially onboarded to the SickKids Foundation Volunteer database, and can receive notifications year-round for other SickKids Foundation volunteer opportunities.

GetLoud is back, and this year we want to get even louder. We need Volunteer Crew members leading up to the event and on event day to help us make some serious noise. Committed Volunteer Crew members are what will make this event happen. That's why we need you.
Last year, over 500 Volunteer Crew members supported GetLoud. Route safety, participant check-in, games & activities, and a variety of other roles all relied on the support of Volunteer Crew members.

Ready to join the SickKids Foundation Crew Volunteer Team? Make sure you sign up as a GetLoud Volunteer to be able to participate in the SickKids Foundation Volunteer Program and receive first access to other volunteer opportunities. Visit the GetLoudforSickKids.ca website to register.
Click "Join Us"
Go to 'In-person Volunteer'
Once you've completed your registration, make sure to spread the word about GetLoud and encourage friends, colleagues, co-workers, or family to participate, volunteer, or donate!
Don't forget to check out our Volunteer Crew page (under the header "How to GetLoud") for all the details you need to know as a volunteer, event information, and FAQs!
Questions? We are happy to help! Please reach out to the SickKids Foundation GetLoud Volunteer Crew Team at 416-420-1399 or send an email to volunteers@GetLoudforSickKids.ca
*Please note, if you are unable to volunteer for GetLoud, but would like to become a SickKids Foundation volunteer in the future, SickKids Foundation will re-open recruitment for Foundation volunteers in the Fall of 2022. Please check our website regularly for more details and updates.
SickKids Foundation Volunteers have the opportunity to:
Contribute in ways that are meaningful to them
Be valued for the diversity of skills, experiences and expertise they bring
Be oriented, trained and mentored in their role
Be provided with the resources and staff support required to be successful
SickKids Foundation volunteers also have important obligations to the organization. If you are volunteering with us in any of our events, kindly review below SickKids Foundation policies:
In case of any questions, please reach out to the SickKids Foundation Volunteer Engagement Team at volunteers@sickkidsfoundation.com and we will be happy to answer them for you.
Community Volunteer Opportunities:
SickKids Foundation is grateful for our generous community supporters. The volunteer opportunities posted below are volunteer opportunities organized by community groups, or "third party event organizers" seeking volunteers to support their independent fundraising initiatives on behalf of SickKids Foundation. The below opportunities are not supervised or executed by the SickKids Foundation Volunteer Engagement Team.


Canadian Food Truck Festivals
SickKids Foundation has been the Canadian Food Truck Festivals charitable partner since the
organization's inception in 2013. This year, the Canadian Food Truck Festivals team has a goal to raise $50,000.00 in support of SickKids Foundation and are seeking "Donation Team" volunteers to support one or more of the four summer festivals!

Registration is easy! Visit http://www.canadianfoodtruckfestivals.com/ to view the locations, dates, timing, and volunteer roles available!


Other ways to get involved:

Be a Patient Ambassador and share your fight
Join our league of over 300 patients and families whose lives involve SickKids and have chosen to become Patient Ambassadors. It's a great way to move from defense to offense in the fight for healthier children. We are always looking for current patients to tell their stories through a variety of ways including print, web, TV and radio media as well as speaking at public and media events. All stories are appreciated and will be read. If we think that we'll be able to involve you in the ambassador program we'll be in touch and we'll let you know more about how it works. Your story will not be shared publicly without your consent.
Here's how to learn more about the Patient Ambassador Program:
Fill out our form to raise your hand.
Your family will participate in a face-to-face or telephone meeting during which time we can learn more about your SickKids story.
A one-page summary of your SickKids story will be written and shared with you and the main staff member involved in your care to ensure accuracy.
You will always be asked in advance for consent to share the approved profile.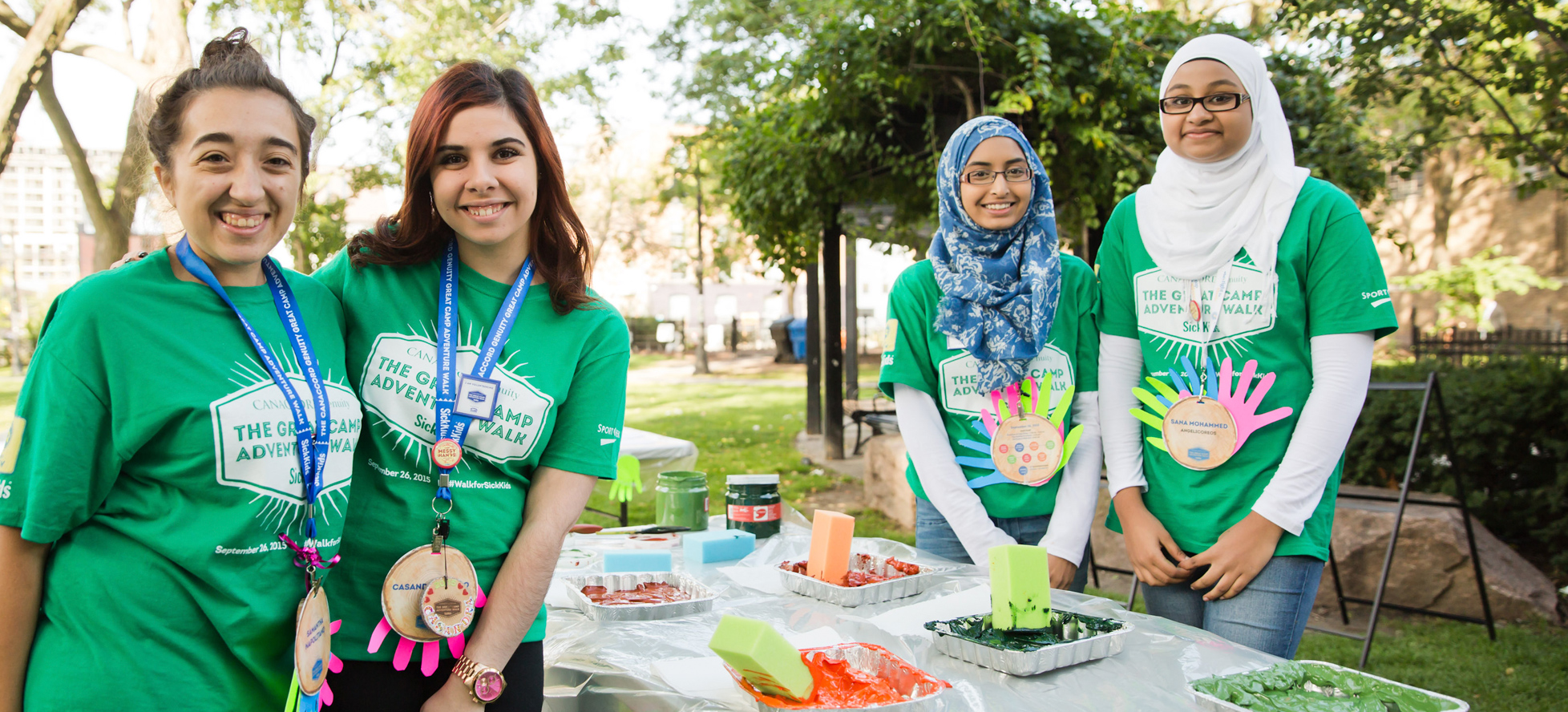 Our Volunteers are Vital
Whether you volunteer to join SickKids Foundation, The Hospital for Sick Children, or the Women's Auxiliary of SickKids, you'll be backing one of the world's most important health-care facilities.
Interested in volunteering for SickKids Foundation?
SickKids VS: This is Why
You might never see it, but this is why we fight.