SickKids Innovators Q&A: Christina Sorbara
Q: Why SickKids? What attracted you to the Innovators Program?
My parents and our family's charitable foundation have been long time supporters of SickKids. I can recall being as young as 10 years old when I was first introduced to my parent's charitable involvement with SickKids. My mother was turning 40 and requested donations to SickKids instead of gifts, which was quite eye opening for me as a child. I am proud that the giving spirit continues to be integral in my life and is now something we consciously teach our own children. We believe children are never too young to learn about the act of giving and the importance of reaching out and connecting with a purpose to others.
SickKids Innovators is such a unique and appealing program. Not only as a fundraising group, but also as an educational and communication arm for those involved to share the incredible accomplishments and breakthroughs of the Hospital. When I was looking for a charitable endeavor for members of our extended family to participate in that involved an educational component they could learn from and share with members of their communities - the Innovators Program stood out as the best option. We aspired to create a transformative relationship with family members and philanthropy to understand the process, involvement, and impact a gift makes, and with the Innovator Program we were able to achieve that.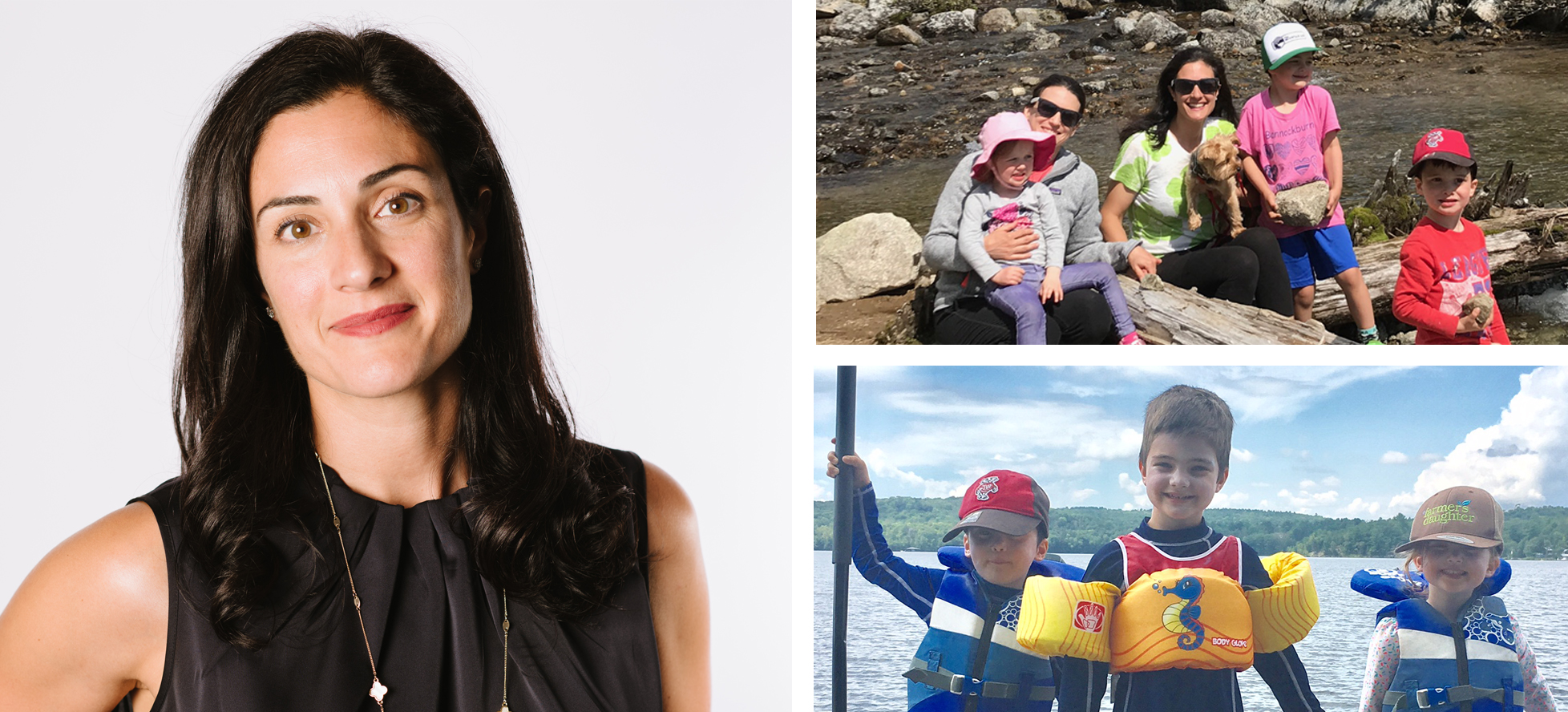 Q: Your involvement with SickKids goes beyond the Innovators program. What made you and your family decide to support SickKids?
As for many families, we want to make a difference and have a lasting impact. We are also a "hands on" family when it comes to volunteering. My mother was a volunteer for a number of years in the ultrasound department and watching her share her time obviously guided my choice as a young teenager to be a "candy striper" volunteer for two summers. We have a capacity to give and for my family there is a responsibility associated with that. My paternal grandfather Sam Sorbara's message to us was that "fortune and wealth are gifts that life offers us so we can share them with others." We want to share this message and our beliefs concerning the spirit of giving with our children and teach them about the life lessons of charitable giving through leading by example. Many of us are actively involved with different charitable organizations and these experiences have helped positively shape our realities.
Q: Do you have a personal connection or experience that makes you exceptionally passionate about paediatric health?
In the winter of 2013, our premature twins were in the neo-natal intensive care unit (NICU) for one week. This was our first experience as parents as to how fragile life can be, and if there is any way we can have a positive impact on families going through similar experiences, we are determined to do our part and help during these often emotional and exhausting transitions.
---
"Fortune and wealth are gifts that life offers us so we can share them with others."
Q: You've recently become a Campaign Cabinet volunteer for the SickKids VS Limits fundraising campaign. How has being a part of this opportunity deepened your relationship with SickKids?
The breadth of generosity, leadership, knowledge, and expertise within the Campaign Cabinet at SickKids is outstanding. To be included in such company is an honour, and I thank Ted and his team for trusting and noticing what I can bring to the campaign, one that I expect to be fully engaged with and motivated to succeed. I am not only taking this campaign role as a leadership piece representing the next generation of givers, but also as an educational piece to demonstrate the need and value in being an active part of such transformative healthcare campaign.
Q: Who is your mentor/are your mentors?
Like many of my approaches in my life, I choose a team philosophy on mentorship. My team ranges from my parents, my wife and peers to business advisors, athletic coaches and executive coaches. I am constantly engaging and learning from a beginner's mindset and am proactively looking to fill gaps and explore new avenues in life and business that I didn't know were possible; stretching and expanding my thinking and behaviours beyond current boundaries.
Q: What qualities do you value in a leader?
Leadership is defined in many ways; however, an imperative quality in my definition is an ability to be transparent, communicative, flexible, and adaptable to rally a team towards a desired outcome.
Q: What are your hobbies?
I have a true passion for life, which makes me want to do just about everything! My most relaxing hobby is "sweating" and as a result I am extremely active. The competitive fire hasn't faded yet, and I am currently a member of Team Canada Women's Inline Hockey, having just competed in my 7th World Championships! I need to keep up with my Olympian wife Kerry, who is a 2010 Olympic Silver Medalist as a member of Team USA Women's Ice Hockey.
Q: What are your top 3 holiday destinations?
Kerry, our three children, Massimo (5), Viviana (3) Romeo (3), and dog Pesto, are adventure seekers. We have been fortunate to be able to travel as a family; visiting family and friends in Italy, Alaska and anywhere else that involves sleeping outside of our house!
Q: What do you and your family like to do most on the weekends?
For us, it's all about exploring and new experiences. With both my wife and I having athletic backgrounds, most weekends are spent doing something active and keeping up with feeding our kids!