Thank you for your interest in the Humanitarian Awards Program.
Please note that, in 2015, the Humanitarian Awards were integrated into the newly revamped President's Award, which is managed by The Hospital for Sick Children.
Staff, students and volunteers can now be nominated by fellow colleagues at SickKids for the President's Award in one of seven categories.
Six of the categories are based on the SickKids strategic direction, and the seventh is called "Commitment to Compassion."
The spirit of the Humanitarian Award is carried on in this category, which recognizes individuals or teams who consistently demonstrate qualities of compassion in providing care to patients and their families, and through the respect and kindness with which colleagues and team members are treated.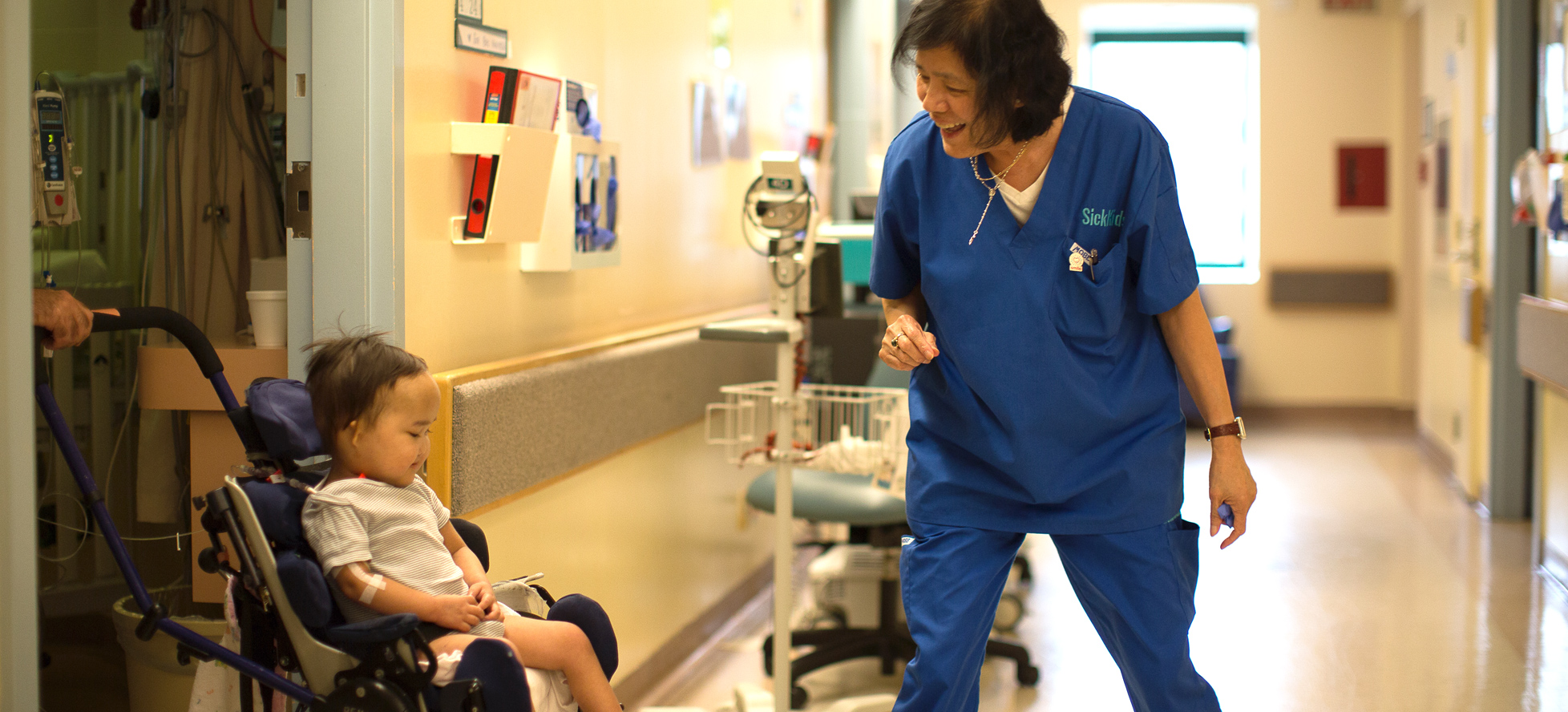 SickKids VS: Undeniable
At SickKids, we're not on the sidelines, we're on the front line. Taking the fight to the greatest challenges in child health. And we are winning.