Meet Sterling: SickKids patient and donor
Sterling began his life as a SickKids kid. Diagnosed with a cleft lip and palate at birth, he was put under the care of Dr. Zuker at The Hospital for Sick Children. The Cleft Lip and Palate Program at SickKids is recognized worldwide for providing excellence in Cleft Care and is the largest program in North America.
Sterling had multiple surgeries throughout his childhood and spent a lot of time at the hospital. He fondly remembers when the Atrium opened and marvelling at just how nice it was. He recalls how he used to challenge himself to find the quickest route from the parking lot to his hospital room. He also remembers just how nice and caring all of the staff and doctors were to him during a time when he was feeling vulnerable and a little afraid.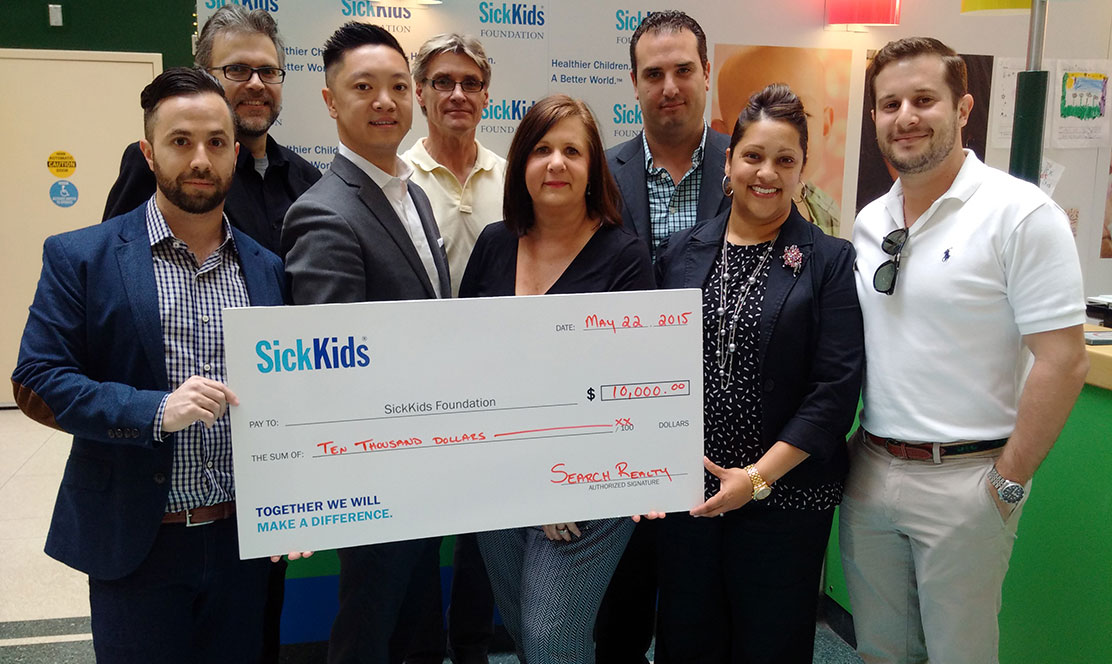 ---
"One day in my life I would give back to the people who helped me when I needed it most."
"When I was being treated, I always wondered why all these nice people were helping me," said Sterling. "I decided then that one day in my life I would give back to the people who helped me when I needed it most."

And that is exactly what he is doing now through his companies, Search Realty Corp. and Search Mortgage Corp.

"Our Search Realty agents donate 1% of their sales towards SickKids," said Sterling. "90% of our agents are currently participating in our fundraising efforts."

For Sterling, giving back to the hospital that made such a difference for him is important because "today's children represent tomorrow's future."

"SickKids is all about helping children and providing the best care in the world with the best staff, doctors and surgeons," said Sterling. "I'm proud to be able to support that."

On behalf of SickKids, we would like to thank Sterling and Search Realty for their support.