Be a SickKids Warrior
The challenges the kids at SickKids face are some of the toughest: cancer, heart disease, cystic fibrosis. SickKids is always pushing the limits of what we can do for these children.
When you challenge yourself in a race, hike, hockey game, triathlon, you challenge your own limits. When you combine your fitness challenge with fundraising for SickKids, you become a SickKids Warrior. It's a win for those kids - and the hospital that fights for them - when you fundraise on their behalf.
Become a SickKids Warrior in one of two ways!
Event:
Find out if your event is one where you can fundraise for SickKids.
Step 1: Select an event
Step 2: Set up your online fundraising page by clicking on the event (Note: By setting up an online fundraising page, it does not automatically register you for the event itself. Please refer to Step 3)
Step 3: If you have not done it already, it is important that you also register for the race by going to the official event website
Step 4: Spread the word
Individual or Team:
Whether an individual or group training to climb Mt. Kilimanjaro, joining a beginner's running club, or a hockey team starting their play off season, consider adding a fundraising goal to your fitness challenge in support of SickKids.
Why Become A SickKids Warrior?
As a SickKids Warrior you will be:
rewarded – when you hit fundraising goals we'll send you swag including a SickKids buff
encouraged – through a quarterly newsletter full of member profiles, upcoming events and SickKids stories to spark your warrior spirit
supported – with downloadable resources to amp up your fundraising performance including: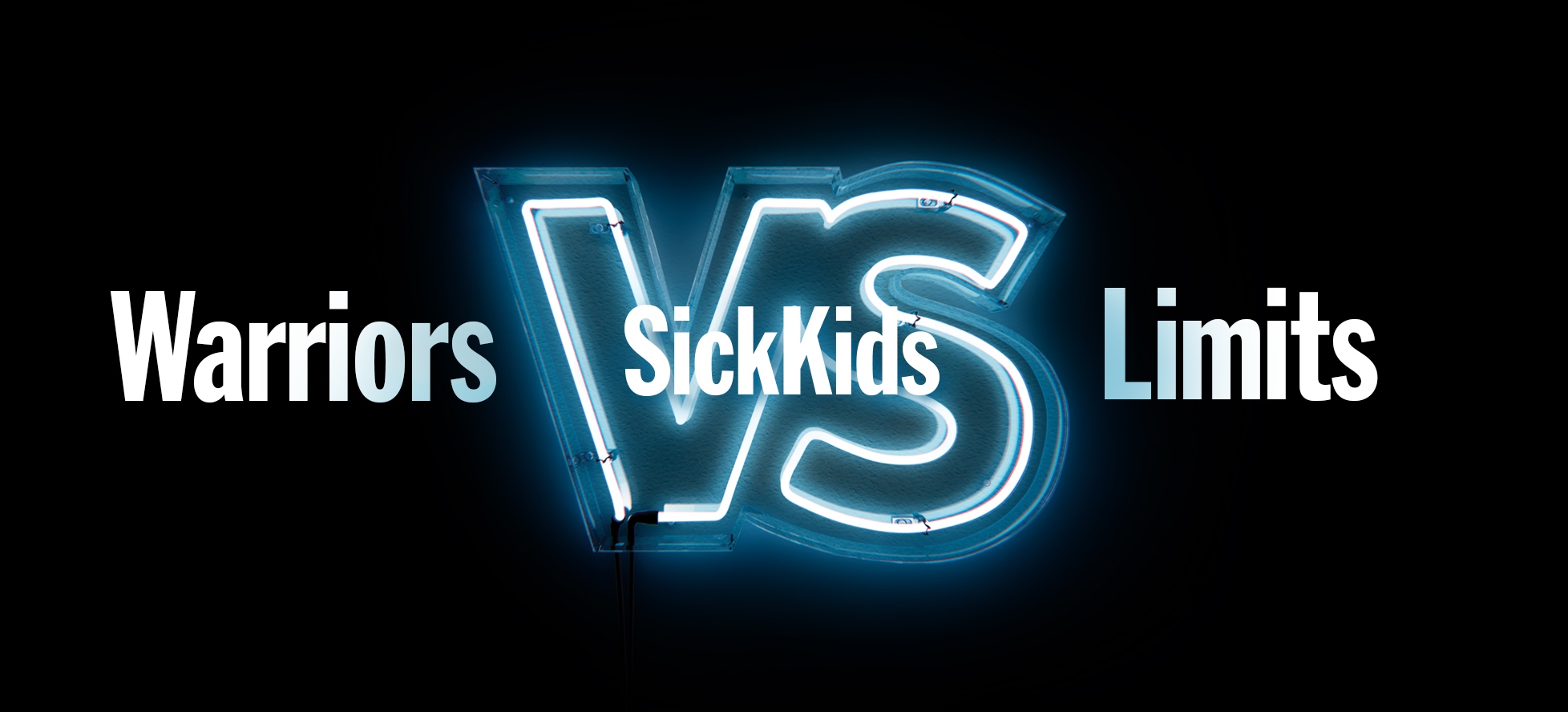 Have a question about SickKids Warriors? Get in touch today.
SickKids VS: This is Why
You might never see it, but this is why we fight.