Be a SickKids Warrior
The challenges the kids at SickKids face are some of the toughest: cancer, heart disease, cystic fibrosis. SickKids is always pushing the limits of what we can do for these children.
When you challenge yourself in a race, marathon, or triathlon, you challenge your own limits. When you combine your challenge with fundraising for SickKids, you become a SickKids Warrior. It's a win for those kids, and the hospital that fights for them, when you fundraise on their behalf.
Find out if your event is one where you can fundraise for SickKids by checking our listing.
Select an event, then register to challenge yourself as a SickKids Warrior.
When you register for your next event as a SickKids Warrior:
you'll be rewarded – when you hit fundraising goals we'll send you race day swag
you'll be encouraged – through a quarterly newsletter full of member profiles, upcoming events and SickKids stories to spark your warrior spirit
you'll be supported – with tactics to amp up your fundraising performance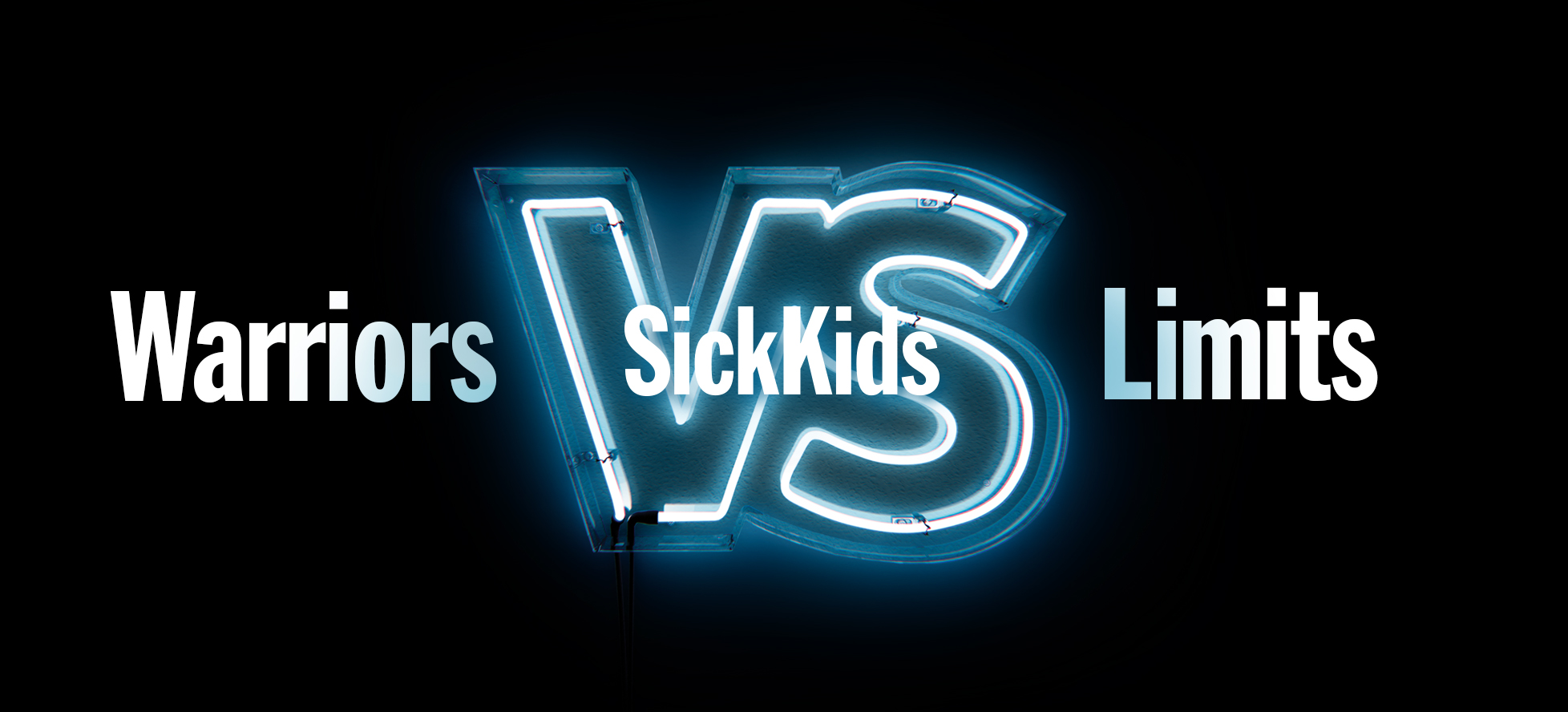 Have a question about SickKids Warriors? Get in touch today.
SickKids VS: Undeniable
At SickKids, we're not on the sidelines, we're on the front line. Taking the fight to the greatest challenges in child health. And we are winning.