Kids are not mini adults, their needs are different. Help kids feel comforted and provide experiences that let them be kids.
Our secret weapon to protect childhood is compassion and special experiences.
We see the sickest children. Not only do we need to fight for their health, but also for their mental and emotional wellbeing.
SickKids programs give families a sense of normalcy when in the hospital, by funding special places and experiences that let them spend time together, and let kids be kids.
Outdoor play, crafts led by our Child Life Specialists, or playing video games help provide distraction and fun; our therapeutic clowns help reduce feelings of isolation and anxiety through play, friendship, and giggles; the Paediatric Advanced Care Team (PACT) helps families face potentially life-limiting disease together, and in the right setting.
Birthday parties, story time, SickKids prom, arts and crafts, music and pet therapy, help make the Hospital feel more like home. At SickKids we care for children. And about them, too.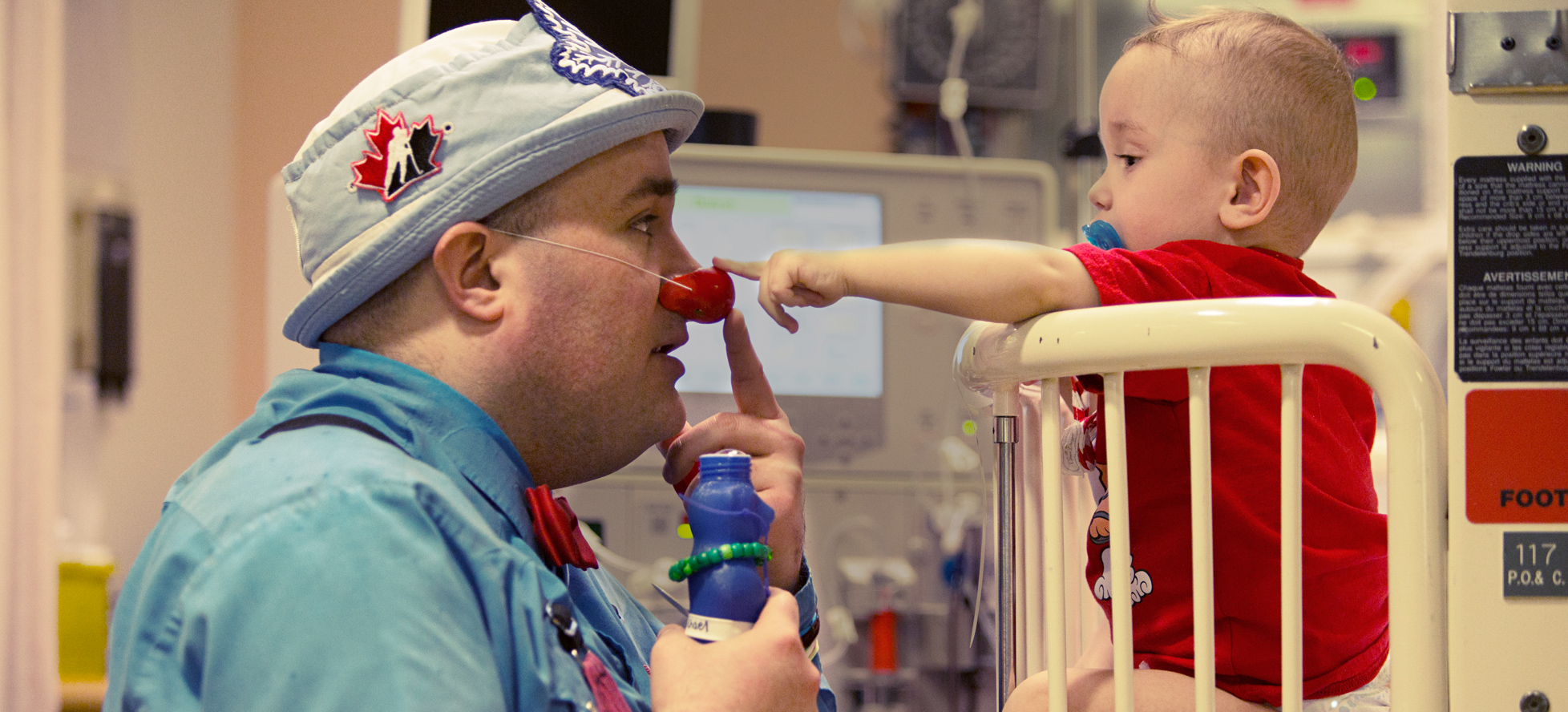 SickKids VS Anxiety
When a child is ill there's more than enough worry to go around. At SickKids we fight anxiety through respect and compassion for patients and their families. With true partnership in the caregiving process and communicating for mutual understanding, we can foster the long-term wellbeing of children and their families. Compassion, special experiences, and a supportive environment – these are our secret weapons in protecting childhood.
A Very Welcome Visitor
At The Hospital for Sick Children (SickKids), there are some four-legged furry friends who help children during their hospital experience. Through the PetSmart Paws for Hope program, certified therapy dogs drop in for one-on-one visits.