Featured Events
Breakfast of Champions 2019
2019-11-08
2019-11-08 23:59:59
America/Toronto
Breakfast of Champions 2019
Join us on November 8, 2019 for the 8th Annual Breakfast of Champions event. Breakfast of Champions in Support of SickKids is a fundraising and networking event that provides young professionals with the opportunity to enjoy an intimate breakfast with champions from a wide range of fields, including law, medicine, business, sports and entertainment. Please visit www.breakfastofchamps.ca for ticket and event information! Josh Howard
The Arcadian Court
Josh Howard
Join us on November 8, 2019 for the 8th Annual Breakfast of Champions...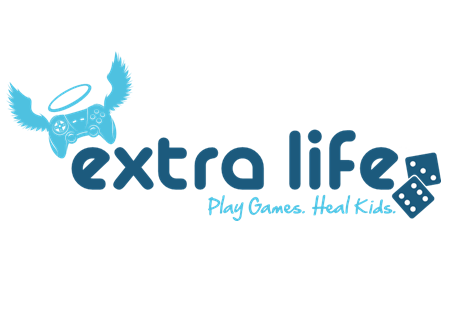 Extra Life
2019-11-02
2019-11-02 23:59:59
America/Toronto
Extra Life
Extra Life unites thousands of gamers around the world to play games (video and board games) in a 24 hour marathon in support of their local Children's Miracle Network Hospital. Since its inception in 2008, Extra Life has raised more than $50 million for sick and injured kids worldwide. This year, Game Day is on November 2nd and participants are encouraged to organize their own marathon or attend one of the many events being held across the country. While the majority of our funds are collected on Game Day, participants can fundraise through their online participant centre throughout the year, and host marathons at any time! Funds raised for SickKids through Extra Life support Unrestricted Giving and are used for the highest priority needs at the hospital. To date, our incredible Extra Life Toronto network has raised over $1.8 Million for SickKids! Join us at www.Extra-Life.org and make sure to select SickKids as your hospital of choice! Melissa Szot extralife@sickkidsfoundation.com 416-813-6166x2502
Across Canada - 525 University Avenue, Toronto, Ontario, M5G 2L3, Canada
Melissa Szot
extralife@sickkidsfoundation.com
Extra Life unites thousands of gamers around the world to play games...
Upcoming Events
Make your race more meaningful this year and raise funds for SickKids!
This year marks the Emma-Rose Fund's 6th biennial fundraising gala!
Donate and Show Your Support.
Search for an event fundraising page
Search for a Tribute or In Memory page
Search The Great Camp Adventure Walk for a team or participant
GETLOUD 2019
A March & Festival of Food, Fun, Music