A young professional who leads their own fundraising event – that's a SickKids Activator
By joining SickKids in the fight against the greatest challenges in child health, SickKids Activators exercise their creativity and skills in an incredibly valuable way: you and a group of peers create and manage a fundraising event in your field or industry to raise a minimum of $10,000.
We supply mentorship, and marketing – through our SickKids Foundation digital channels. You supply the sweat equity to make your event a success. Along the way, you receive mentorship from SickKids Foundation professionals, recognition from the hospital, and invaluable professional and social networking opportunities.
The funds you raise help SickKids world-renowned doctors, top nurses and brilliant researchers engage in the ongoing fight against childhood illness. They go toward purchasing the equipment we need to win our battles. And they are essential in providing the unique experiences, above and beyond medical care, that make SickKids the best place to be for a kid who has to be in hospital.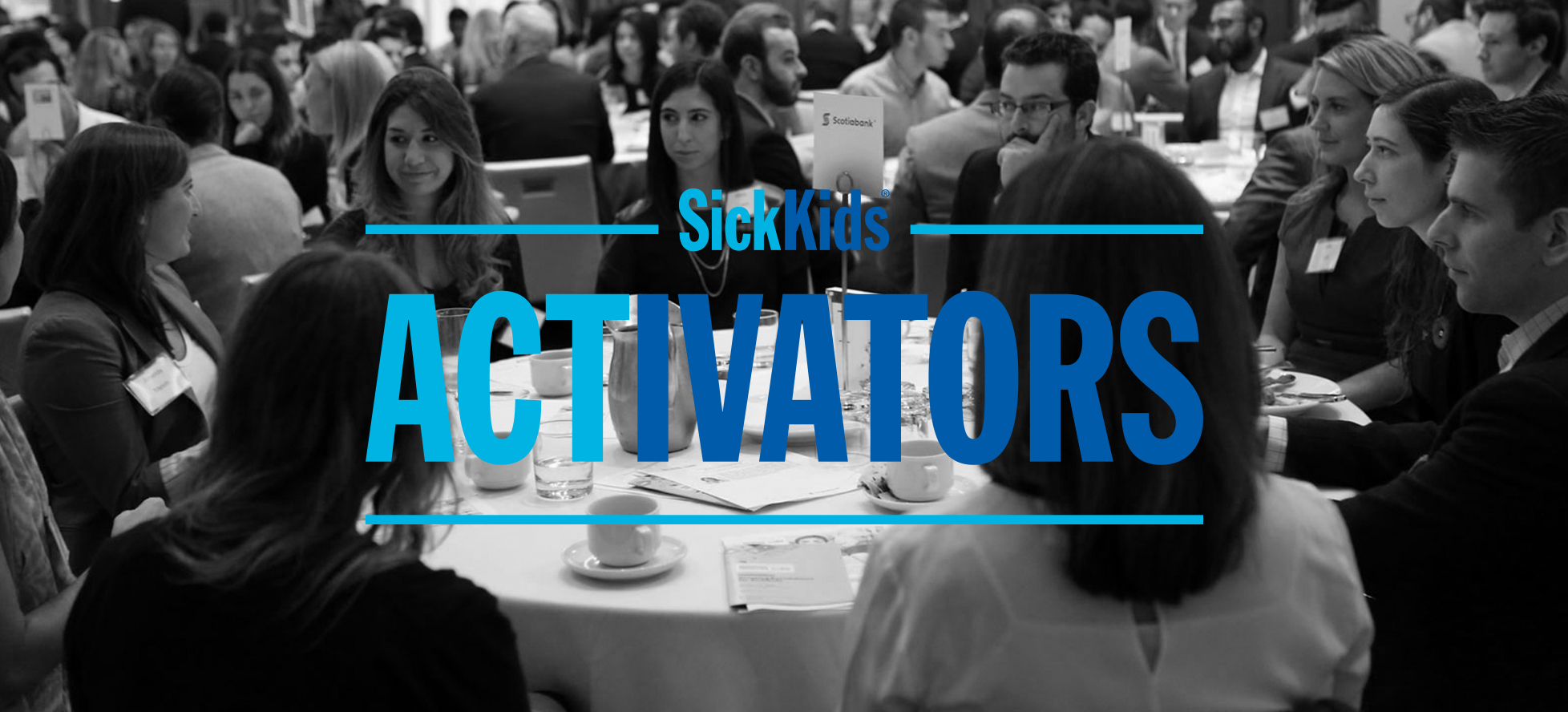 Want more information on SickKids Activators?
SickKids Activators
Writing a cheque isn't the only way to make a big difference at SickKids.