A young professional who leads their own fundraising event – that's a SickKids Activator
By joining SickKids in the fight against the greatest challenges in child health, SickKids Activators exercise their creativity and skills in an incredibly valuable way: you create and manage a fundraising event in your community, or within your industry. 
Never put on a fundraising event before? No problem. We're here to help. A SickKids Foundation team member will provide you with guidance and we can even provide mentorship from another Activator. Before you know it, you'll be all set to reach your $10,000 goal!
To thank you we will provide recognition from the hospital, and invaluable professional and social networking opportunities. All you have to do is supply the sweat equity to make your event a success.
The funds you raise help SickKids world-renowned doctors, top nurses and brilliant researchers engage in the ongoing fight against childhood illness.
Want more information on SickKids Activators?
Email us at: sickkidsactivators@sickkidsfoundation.com
Phone us at: 416-813-6166 ext. 2323
Resources
Download 0 Files Selected
| Selection | NameOfDocument | LinkToResource |
| --- | --- | --- |
| | SickKids - This Is Why | |
| | SickKids VS Podcast | |
| | Activators Interview Digitizing the Sporting life 10k | |
Download 0 Files Selected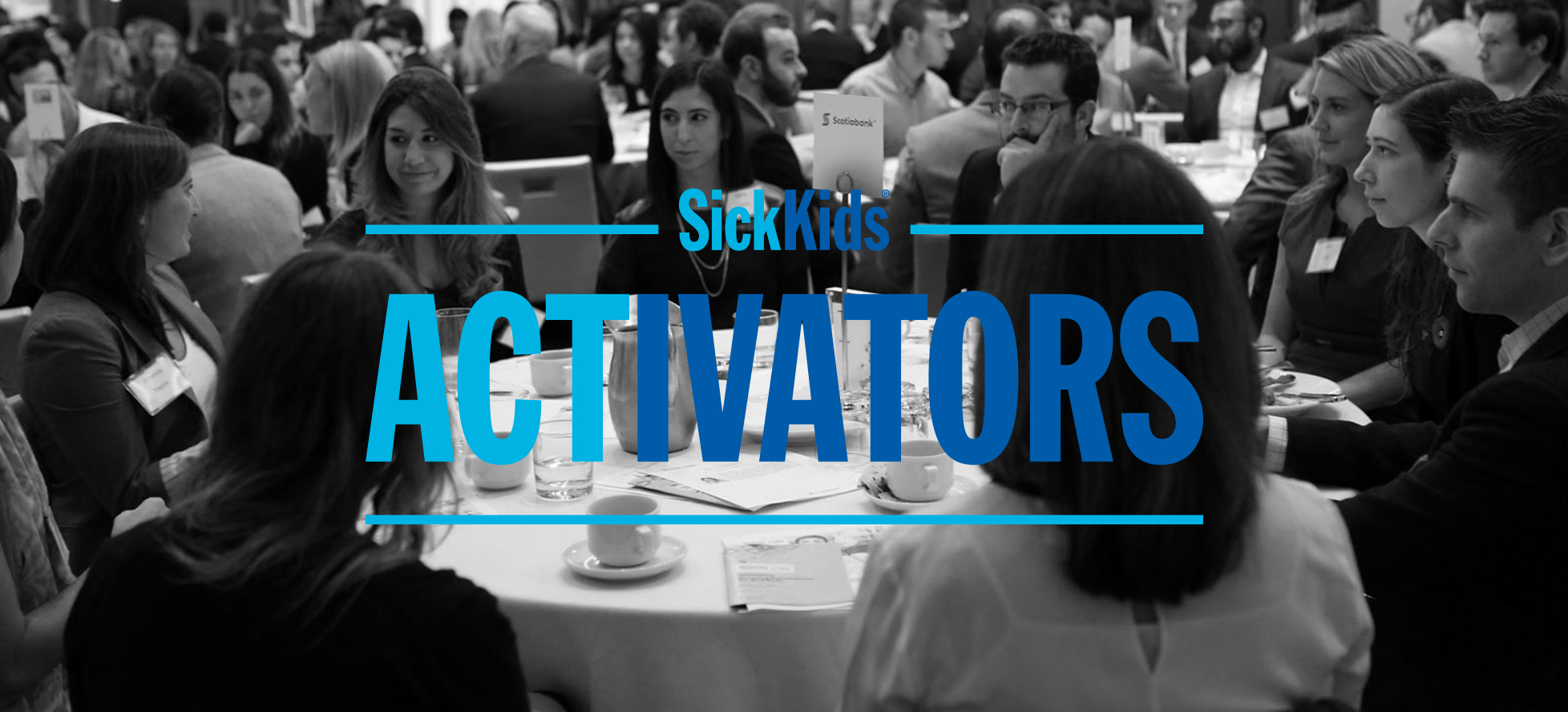 Want more information on SickKids Activators?
SickKids VS: This is Why
You might never see it, but this is why we fight.