Each year, we celebrate some of our youngest heroes – the Kids Believe in SickKids event organizers.
Our top Kids Believe in SickKids (KBSK) event organizers are awarded annually in the following four categories:
Top Fundraising Group - The award for Top Fundraising Group honours a group that demonstrates outstanding commitment to SickKids through fundraising success and community engagement.
Top Fundraising Individual - The award for Top Fundraising Individual recognizes an individual who demonstrates outstanding commitment to SickKids through fundraising, volunteering, and leadership.
Top Tribute Donation - The award for Top Tribute Fundraiser recognizes youth who demonstrate outstanding commitment to SickKids though hosting a celebration event.
Spirit Award - Recognizing an individual who inspired and encouraged others to be a philanthropic leader.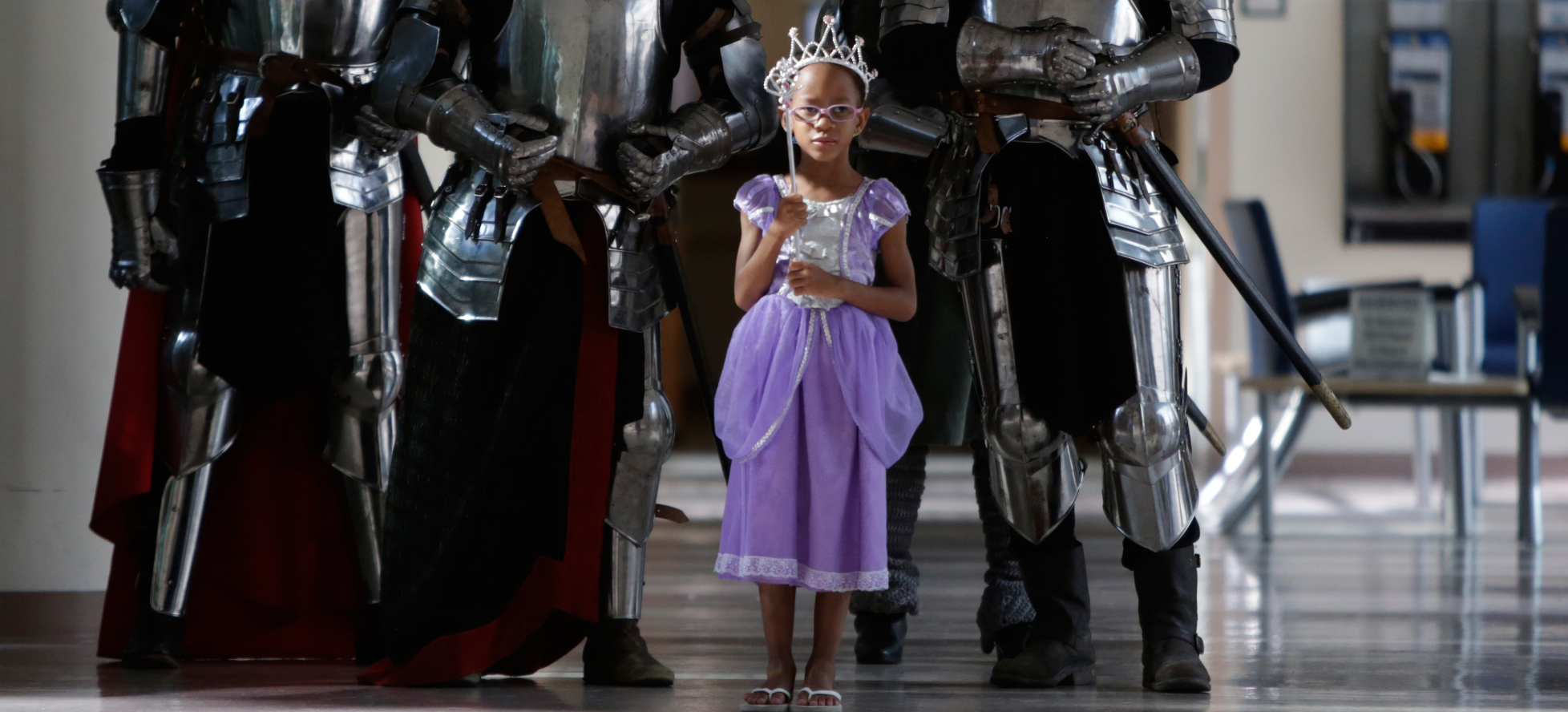 The recipients of these awards are some of our youngest heroes who have stood up and supported SickKids, by planning and fundraising through an event of their own.
---
"I want to help the children at SickKids fight and conquer their cancer."
Congratulations to our 2014/2015 recipients:

Top Fundraising Group
Marche de Nicholas - Sainte-Marguerite-Bourgeoys

Last year, the Sainte-Marguerite-Bourgeoys community lost one of its dear students, Nicholas Zalec – at the age of twelve-and-a-half – to a rare form of paediatric brain cancer called Diffuse Intrinsic Pontine Glioma (DIPG). Throughout his years at the school, Nicholas was known for excelling in sports, being a leader, and showing love and kindness to his friends.

On September 19, 2014, the Sainte-Marguerite-Bourgeoys school organized a walk called Marche de Nicholas to bring their community together and raise funds for SickKids in memory of Nicholas. Through their walk, the Marche de Nicholas group raised more than $24,000.

Top Fundraising Individual
Jessica Rosenbloom – One Tough Cookie

Jess, an 11-year-old cookie lover, was diagnosed with a low grade brain tumour in November 2013. From chocolate chip to shortbread, cookies were a comforting treat during recovery from multiple brain surgeries and during her chemotherapy treatments. Jess faced each challenge with bravery, strength, and a positive attitude. She became known by friends and family as One Tough Cookie. Giving back has always been important to Jess. She wants to take what has been a challenging, frightening year and turn it into something positive by supporting brain tumour research.

For her One Tough Cookie initiative, Jess has raised more than $8,700 for SickKids. She also participates in the annual Meagan's Walk event. Her team, 'Team Jess' has raised more than $15,700 for Meagan's Walk, which raises money for brain tumour research at SickKids.

Top Tribute Award
Macy Scarlett – Making a Difference Crew

Macy Scarlett, a 12-year-old Rolling Hills Public School student and member of the school's Making A Difference Crew, decided to support SickKids for her 13th birthday by throwing a fundraising party and dance. This event brought together her friends as well as other members of the MAD Crew to help plan and make the day such a success. Her party raised $2,700 for the Patient Amenities Fund, which brings relief and comfort to families in need, including during the holiday season.

Spirit Award
Alex Shapiro Fighting Eagle Tournament

Alex was a bright, well-liked 11-year-old, playing competitive hockey with a team of life-long friends, when he was diagnosed with cancer – undifferentiated sarcoma. In spite of this, he carried on like a champion and got on the ice with his team when he could.

Alex's support system of teammates, family, peers and friends came together for the Alex Shapiro Fighting Eagle Hockey Tournament, which continues his legacy today.

Last year this event raised over $30,000 for the Operating Suites Redevelopment Project at SickKids. Alex spent lots of time in the oncology unit at SickKids but also received tremendous care from his team in the surgical unit. His family chose to support this area of the hospital that directly impacts so many children.