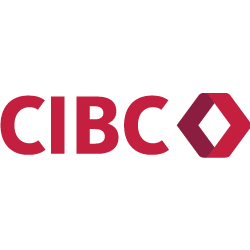 We're proud to recognize CIBC as the Premier Sponsor of the SickKids VS Podcast.
April 22, 2021



For years, SickKids scientist Dr. Jean-Philippe Julien toiled in his lab, harnessing the power of human antibodies to try and neutralize two of the world's deadliest diseases: HIV/AIDS and malaria. Then, COVID-19 hit, wreaking havoc across the globe. Very quickly, Dr. Julien pivoted, leveraging what he learned to pursue a new mission: making an antibody supermolecule to neutralize SARS-CoV-2, the virus behind COVID-19. If successful, it could radically reshape the way we approach diseases like COVID-19 and malaria—before the next pandemic hits.
Scientific Contributors
Edurne Rujas
Iga Kucharska
Yong Zi Tan
Samir Benlekbir
Hong Cui
Tiantian Zhao
Gregory A. Wasney
Patrick Budylowski
Furkan Guvenc
Jocelyn C. Newton
Taylor Sicard
Anthony Semesi
Krithika Muthuraman
Amy Nouanesengsy
Katherine Prieto
Stephanie A. Bueler
Sawsan Youssef
Sindy Liao-Chan
Jacob Glanville
Natasha Christie-Holmes
Samira Mubareka
Scott D. Gray-Owen
John L. Rubinstein
Bebhinn Treanor
Jean-Philippe Julien
Generous Donors
Dr. Julien's COVID-19 Research
The Brookfield Foundation
Julie Lassonde-Gray and Chris Gray
Mantella Corporation
Jennifer and Christian Lassonde
Kirk and Anke Simpson
407 ETR
TD Bank Group
Sprucegrove Investment Management Ltd.
The Frontline Fund
Thank you to all our anonymous, monthly, and unrestricted giving donors who support the highest priority needs at SickKids, including breakthrough research like this.
Read more about Dr. Jean-Philippe Julien and his team

Read about the Ontario COVID-19 Rapid Research Fund's support of Dr. Julien's work
About the Host: Hannah Bank
As a SickKids Foundation writer, Hannah works closely with world-renowned SickKids scientists, physicians, and researchers, turning dense medical jargon into engaging content about the latest research and treatments for kids. She's inspired by the hope and perseverance of young patients and their families, a fantastic team of colleagues, and her three young girls at home.