April 29, 2021



First, Gavriel's muscles got weaker. Then, he lost the ability to walk. From there, things will only get worse. The cause is Duchenne Muscular Dystrophy, a genetic disorder with no cure. But that might soon change. Using CRISPR, a state-of-the-art gene-editing tool, SickKids scientists were able to correct the disease-causing mutation in mice. The result? Improved muscle strength and function—and no signs of paralysis. Now, they're refining their approach, so they can take this treatment out of the lab and into the world.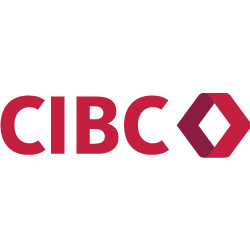 We're proud to recognize CIBC as the Premier Sponsor of the SickKids VS Podcast.
Scientific Contributors
Dr. Ronni Cohn, MD, PhD
Dr. Zhenya Ivakine, PhD
Dr. Daria Wojtal, PhD
Dr. Dwi U. Kemaladewi, PhD
Eleonora Maino
Generous Donors
Duchenne Muscular Dystrophy Research
Hyatt Family Foundation
Robert McArthur
Shirley McArthur
Jesse's Journey -The Foundation for Gene and Cell Therapy
Thank you to all our anonymous, monthly, and unrestricted giving donors who support the highest priority needs at SickKids, including breakthrough research like this.
Relevant Links or Learn More
Read more about Dr. Ronald (Ronni) Cohn
Read more about how SickKids researchers are modeling the future of precision medicine for rare inherited disorders
Read how genome-editing is giving families new hope
Read about scientists trying to use gene-editing to stop devastating diseases like muscular dystrophy
Read why Gavriel Rosenfeld's family established the Duchenne Research Fund
Musical Credits
"CLOCKS" Words and Music by GUY RUPERT BERRYMAN, JONATHAN MARK BUCKLAND, WILLIAM CHAMPION, CHRISTOPHER ANTHONY JOHN MARTIN (c) UNIVERSAL MUSIC PUBLISHING CANADA ON BEHALF OF UNIVERSAL MUSIC PUBLISHING MGB LTD. (SOCAN)
"Clocks" Performed by Coldplay. Courtesy of Parlophone Records Ltd. By arrangement with Warner Music Group Film & TV Licensing.
About the Host: Hannah Bank
As a SickKids Foundation writer, Hannah works closely with world-renowned SickKids scientists, physicians, and researchers, turning dense medical jargon into engaging content about the latest research and treatments for kids. She's inspired by the hope and perseverance of young patients and their families, a fantastic team of colleagues, and her three young girls at home.