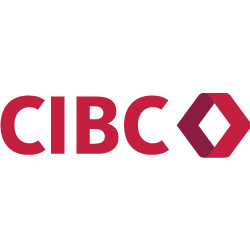 We're proud to recognize CIBC as the Premier Sponsor of the SickKids VS Podcast.
May 6, 2021



Ryan is severely allergic to peanuts. Like, hives-blossoming, throat-closing, get-me-epinephrine-now kind of allergic. But as part of a clinical trial at SickKids, which could change the course of allergy treatment, he now eats a tiny dose of the stuff every night. That's because peanuts—the very food that could kill him—might also be the key to protecting him.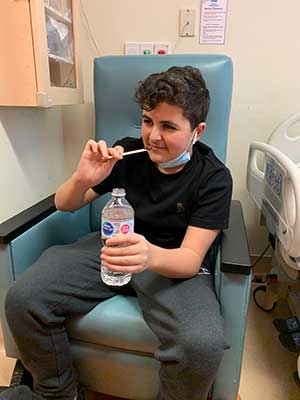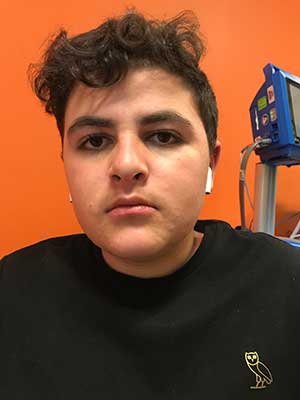 WARNING: Please do not try this without the close supervision of a doctor.
Scientific Contributors
Dr. Thomas Eiwegger
Dr. Moshe Ben-Shoshan (McGill)
Alireza Berenjy
The Clinical Research Center
Generous Donors
Food Allergy and Anaphylaxis Program
ALK
David Baskin
W. G. Beattie
Audrey Campbell
Donald Graham Campbell
Marck Campbell
Scott Campbell
Nina Chagnon
CanadaHelps.org
Joan Garson
GE Foundation
H.J Heinz Company of Canada Ltd.
Amy S. Kaiser
Kraft Canada Inc.
Amanada J. Lang
Mandarin Charitable Foundation
Mandarin Restaurant Franchise Corporation
Rotman Family Foundation
Janis Rotman
Ken B. Rotman
Safe Return Holdings Inc.
The Kraft Heinz Company
Toronto Foundation
Ari Yakobson
Vanessa Yakobson
Thank you to all our anonymous, monthly, and unrestricted giving donors who support the highest priority needs at SickKids, including breakthrough research like this.


Learn More
Visit the SickKids Foundation Food Allergy website.
Download the latest SickKids Food Allergy and Anaphylaxis Program Progress Report.
Read Dr. Julia Upton's "Ask the Allergist" column on Food Allergy Canada.
Transcript
About the Host: Hannah Bank
As a SickKids Foundation writer, Hannah works closely with world-renowned SickKids scientists, physicians, and researchers, turning dense medical jargon into engaging content about the latest research and treatments for kids. She's inspired by the hope and perseverance of young patients and their families, a fantastic team of colleagues, and her three young girls at home.