SickKids is at a Crossroads.
We're a world-leading paediatric hospital, but you wouldn't know it to look inside: cramped waiting rooms, windowless clinics, ward-style critical-care units. Our oldest wings can no longer support modern medical technologies. Recognizing the gravity of our challenge, the Government of Ontario announced its commitment to help build a new SickKids. This funding covers just a portion of the total project costs, and philanthropy in helping us fund the rest.
A New SickKids
With donor support, we're transforming our campus, replacing decades-old buildings with state-of-the-art facilities worthy of our world-class staff and the kids who rely on them.
Above image is conceptual only and subject to change.
The Buildings
In 2019 we broke ground on the Patient Support Centre, our 22-storey education and admin tower on Elizabeth Street. The PSC – set to open in 2023 – supports the people who support our patients. It will house 3,000+ staff workspaces, bringing nearly all medical divisions together in the same building for the first time. The PSC will also be home to our Simulation Centre, a hands-on education and training hub, where medical staff learn and practice procedures, so when they cross the bridge into the hospital, they're as excellent as they can be.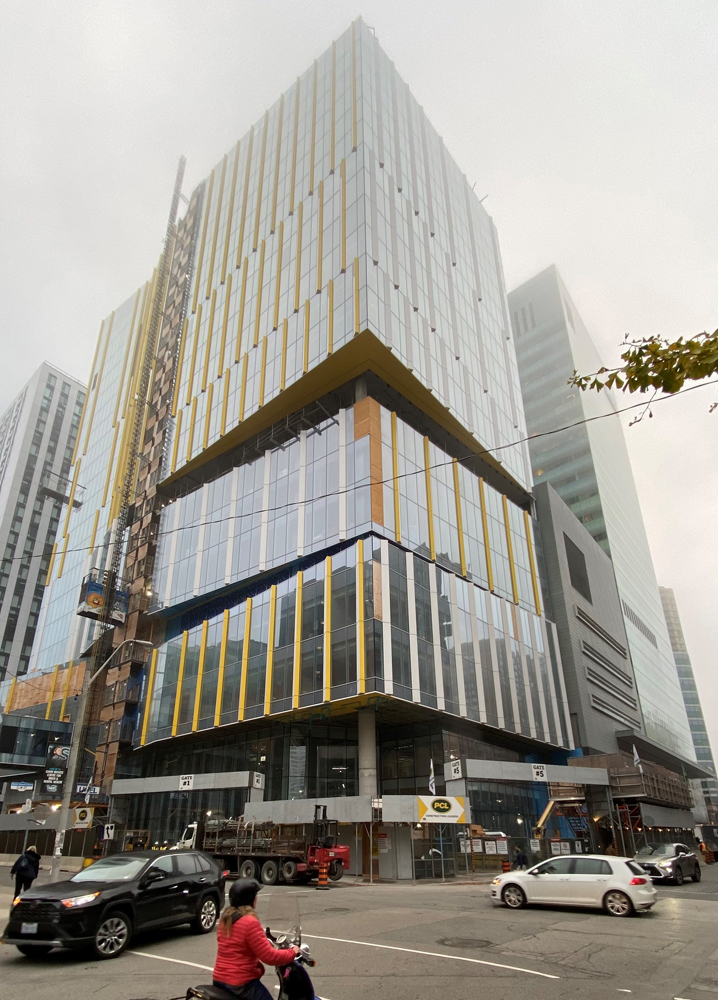 Above image: SickKids Patient Support Centre - occupancy scheduled for late 2023
The 31-storey Peter Gilgan Family Patient Care Tower on University Avenue will house all our critical-care and inpatient units, with private rooms for all. The hospital will have 144 additional beds (430 in total) with more dedicated mental-health and family spaces. Other features: a state-of-the-art blood and marrow/cellular transplant therapy unit, specialty operating theatres, advanced diagnostic imaging facilities, and a bigger, modular emergency department with 36 more treatment spaces and the latest infection-control measures. An adjoining Ambulatory Care Tower will consolidate outpatient and specialty clinics in one place.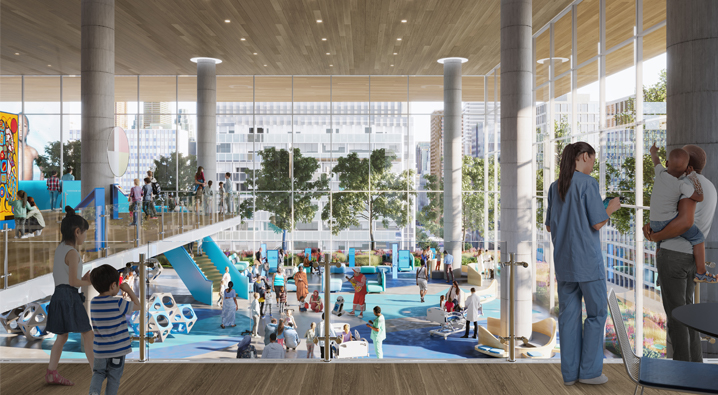 Above image is conceptual only and subject to change.
Big Impact on our Littlest Patients
Neonatal Intensive Care Unit (NICU)
In Ontario, newborns requiring surgery or sustained life-support can only be treated at SickKids. In our current NICU, families are crowded together, often five to a room, with no privacy, few comforts, and little infection control. Our new NICU will feature 16 more beds, all within private rooms with ample space for families. Modular walls and flexible wiring will keep life-saving equipment out of the way. Smart window glass will allow precise light and temperature control. And diagnostic machines will come to the bedside so fragile patients don't have to be moved.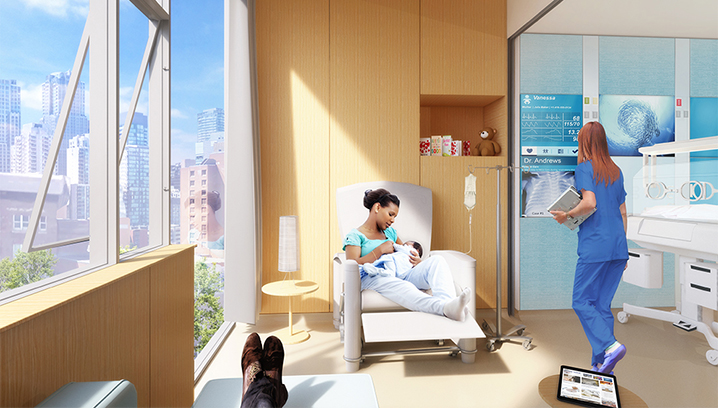 Above image is conceptual only and subject to change.
Where Isolation Doesn't Have to Feel Isolated
Bone Marrow Transplant Unit (BMT) Unit
SickKids performs more than half of Canada's paediatric bone-marrow transplants (BMTs), mostly for critically ill cancer patients and kids with blood or genetic disorders. Since their immune systems are wiped out, BMT patients must isolate (for 22 days on average) in specially sealed rooms. Our old BMT rooms were so small and uncomfortable for families, that the Ontario government pledged funding in 2018 for an immediate renovation – a temporary fix until we build the new hospital. The new BMT spaces will have ensuite washrooms (versus a portable commode), ample personal space (more than just a chair by the bed), and proper infection control throughout the unit, so patients can leave their rooms to walk and regain mobility. In short, we're giving kids more dignity and comfort during a most difficult recovery.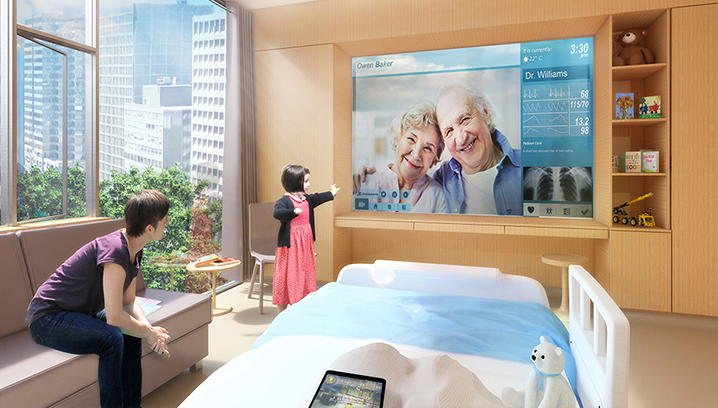 Above image is conceptual only and subject to change.
Surgery On The Cutting Edge
Operating Suites (OR)
Patients come to SickKids from across the country, and even the world, for lifesaving surgeries not available at home. But our surgical rooms are outdated, and some can no longer support the latest technologies. The new hospital will have eight additional operating rooms (a total of 24) with space for robotics, advanced imaging equipment, broadcast technology, and the most up-to-date air filtration and temperature control systems.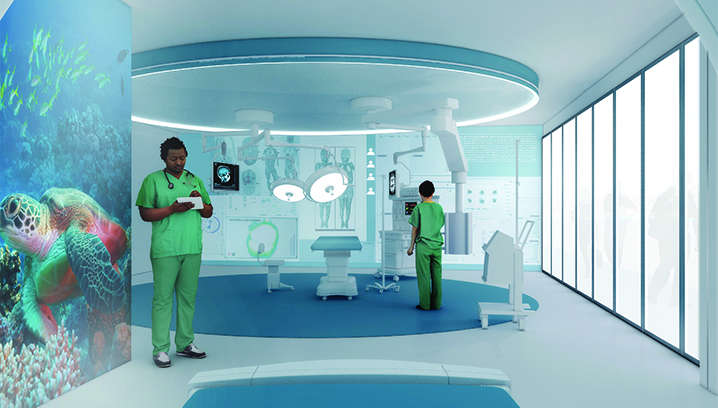 Above image is conceptual only and subject to change.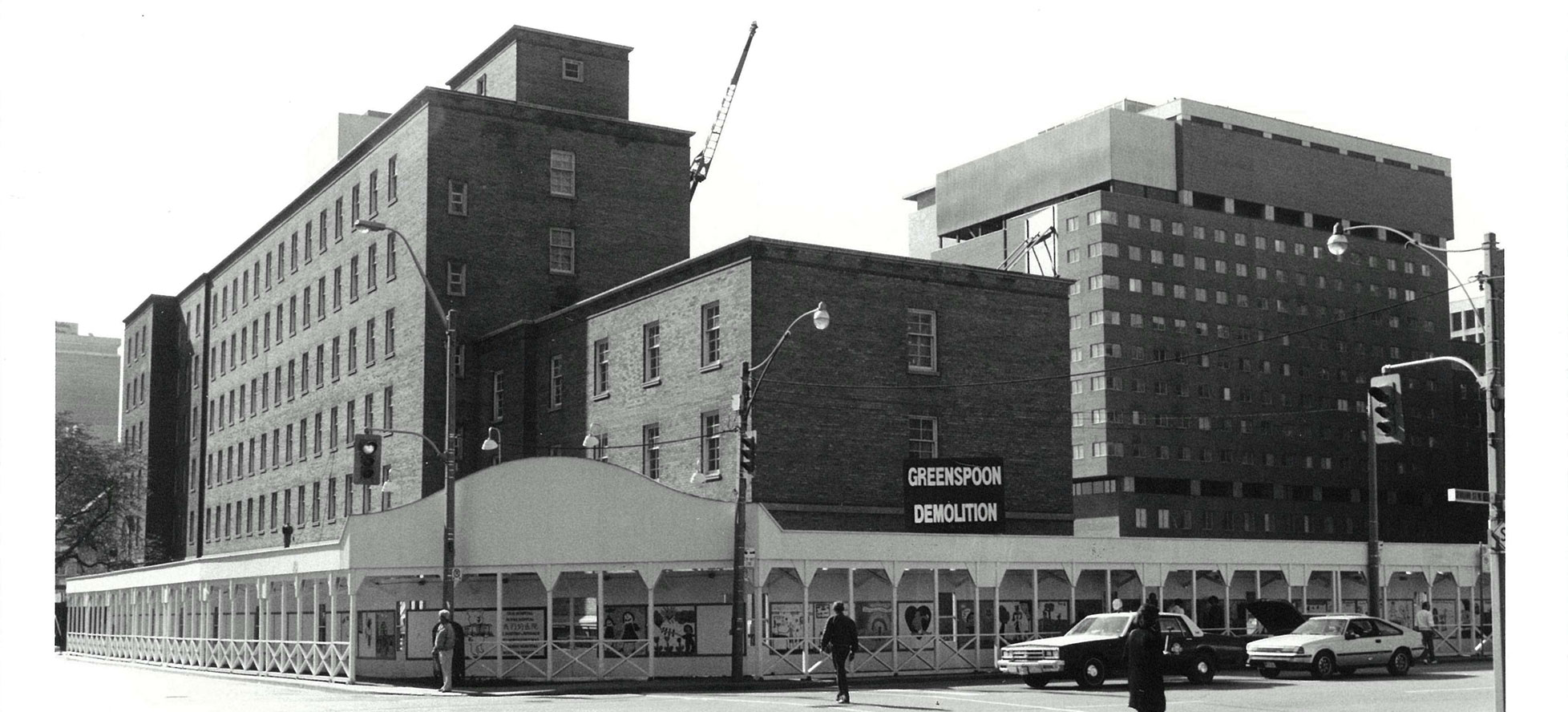 SickKids VS: This is Why
You might never see it, but this is why we fight.