SickKids VS: This Is Why
Commercial spot shares an inside look at the realities SickKids patients and staff face daily

Today, SickKids Foundation launched the next phase of the SickKids VS Limits campaign with the release of a brand-new commercial spot – SickKids VS: This Is Why. The campaign is designed to bring Torontonians closer to the patients at SickKids to demonstrate and support the need to build a new hospital.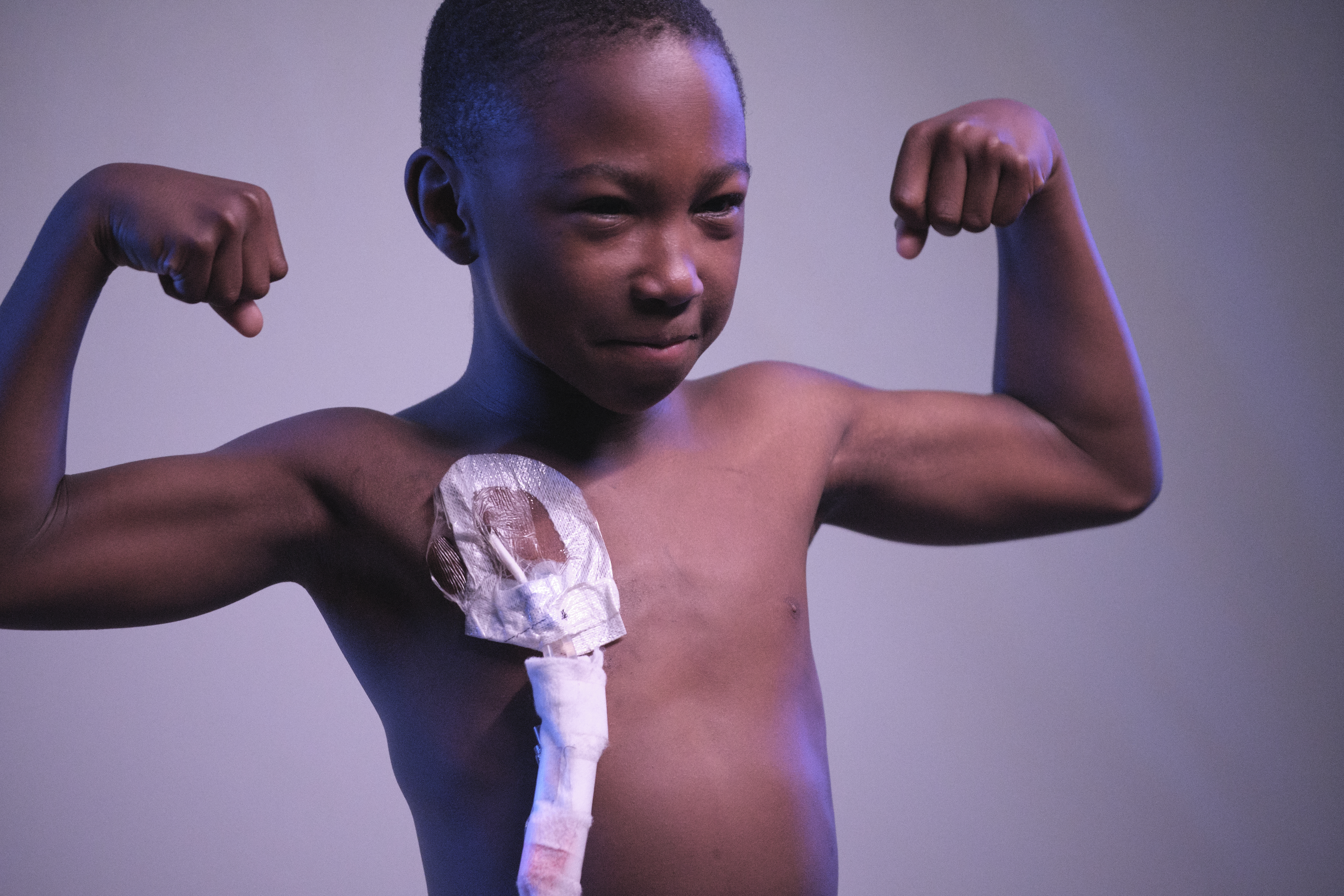 Originally launched in 2016, this year marks the beginning of the fourth chapter of the VS brand platform. To-date the SickKids VS Limits campaign has reached almost 75 percent of it's $1.3 billion goal – the largest fundraiser in Canadian health care history. This year's campaign aims to reach those who may not already have a connection with The Hospital for Sick Children (SickKids).
---
You might never see it. But this is why we fight.
"People who have had a direct experience with the hospital have seen the great work that goes on inside SickKids, and they have also seen the unacceptable limitations of our physical space itself," says Ted Garrard, CEO, SickKids Foundation. "The current hospital was built for fewer patients and simpler challenges – this 1949 building has been outpaced by 21-century medicine, the technology we use to support our patients, and our approach to family-centred care. A new, reimagined hospital will provide the infrastructure we need to advance our mission of transforming child health in Canada."

The doctors and staff at SickKids continue to defy the odds daily while overcoming the barriers of a hospital originally built in 1949. The reality is that the space has many limitations and there is only one way to fully understand these and feel the desperate need for a new building – seeing what goes on on the inside.

SickKids VS: This Is Why

The SickKids VS: This Is Why campaign will share an inside look at the realities that SickKids patients and staff face everyday, bringing people who haven't spent time in the hospital as close to the cause as possible. You might never see it. But this is why we fight.

The two-minute spot features more than 40 SickKids patient families and 25 hospital staff members, who generously gave their time to participate in the filming of this year's commercial. In addition to the two-minute spot, SickKids is also introducing a series of shorter films to tell more detailed stories on some of their patients and staff.

"The VS campaign has been recognized around the world as a bold shift in tone for a children's hospital. With SickKids VS, we celebrate the resilient spirit of our patients, families and staff, and showcase the good 'fight' that goes on at the hospital each day," says Lori Davison, Vice President, Brand Strategy & Communications, SickKids Foundation. "Our advertising is bold because we have a bold, audacious goal; and this year, VS is bringing it back to focus on the reason we're fundraising to build a new hospital – for our patients and staff."

Credit for the concept goes to Cossette, the agency of record for SickKids. The TV spot was directed by Mark Zibert, with music provided by The Music Project Choir. Media planning and buying was managed by OMD.

"Our goal was to shine a spotlight on what goes on behind the doors of the hospital, the life-or-death battles taking place every minute of every day that not everyone gets to see or appreciate," says Craig McIntosh, Executive Creative Director with Cossette. "This project was ever-evolving based on who we met at the hospital on-set, and what their story was. We created a campaign that stayed true to the kids we were filming."

The fully-integrated marketing campaign is supported with a media buy, including TV, print, out-of-home, digital and social media. Out-of-home includes branded TTC buses, transit ads and billboards throughout Toronto and the Greater Toronto Area. The spot will also begin airing on broadcast TV the week of October 14, including during the Toronto Maple Leafs' first home game against the Boston Bruins on October 19.




Visit BuildtheNewSickKids.ca to learn more about the new SickKids VS campaign.

About SickKids Foundation
Established in 1972, SickKids Foundation raises funds on behalf of The Hospital for Sick Children (SickKids) and is the largest charitable funder of child health research, learning and care in Canada. Philanthropy is a critical source of funding for SickKids – one of the world's foremost paediatric health-care institutions. Thanks to the generosity of the community, and as a result of a record-breaking year in fundraising, SickKids Foundation generated an unprecedented $159 million for the fiscal year ending March 31, 2019. For more information, please visit www.sickkidsfoundation.com.

Engage with us on social media:
Instagram: @SickKidsVS
Twitter: @sickkids
Facebook: /SickKidsFoundation
Hashtag: #SickKidsVS

For more information, campaign creative pieces, or to set up an interview, please contact:

Lynn Bessoudo
SickKids Foundation
o: 416-572-1625
lynn.Bessoudo@sickkidsfoundation.com