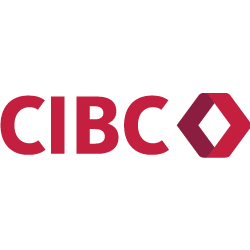 We're proud to recognize CIBC as the Premier Sponsor of the SickKids VS Podcast.
May 13, 2021



Baby Izaan was in trouble. Despite multiple rounds of chemotherapy, his tumour continued to grow, and time was running out. Izaan's oncologist, Dr. David Malkin, enrolled him in KiCS: The SickKids Cancer Sequencing Program. The hope? That by analyzing the tumour's DNA, they could figure out how to stop it.
Scientific Contributors
Mohamed Abdelhaleem
Nathaniel Anderson
Michael Braga
Ledia Brunga
Kathy Chun
Sarah Cohen-Gogo
Federico Comitani
Scott Davidson
Lisa-Monique Edward
Marianne Eliou
Fabio Fuligni
Bailey Gallinger
Meagan Gloven-Brown
Catherine Goudie
Rawan Hammad
Jianan Han
Ricardo Harripaul
Cynthia Hawkins
Reid Hayes
Johann Hitzler
Meredith S. Irwin
Brittney Johnstone
Nisha Kanwar
Lianna Kyriakopoulou
Mehdi Layeghifard
Yisu Li
Nicholas Light
Winnie Lo
Miranda Lorenti
David Malkin
Stephen Meyn
Maria Montero
Daniel Morgenstern
Arun K. Ramani
Vijay Ramaswamy
Carol Ann Ryan
Stephen Scherer
Mary Shago
Adam Shlien
Andrew Shuen
Gino R. Somers
Martin Somerville
Famida Spatare
Uri Tabori
Anita Villani
Larissa Waldman
Jonathan D. Wasserman
James Whitlock
Kyoko E. Yuki


Generous Donors
Cancer Genetics Program
CIBC and CIBC Children's Foundation
BMO Financial Group
Ben and Hilda Katz Charitable Foundation
Luke Seabrook
The Marta and Owen Boris Foundation
Thank you to all our anonymous, monthly, and unrestricted giving donors who support the highest priority needs at SickKids, including breakthrough research like this.
Learn More
Visit the SickKids Cancer Sequencing Program website. 
Learn more about the Cancer Genetics Program at SickKids.
* Correction
: Dr. Adam Shlein is the Co-Director of the KiCS Program, overseeing the entire lab effort.
About the Host: Hannah Bank
As a SickKids Foundation writer, Hannah works closely with world-renowned SickKids scientists, physicians, and researchers, turning dense medical jargon into engaging content about the latest research and treatments for kids. She's inspired by the hope and perseverance of young patients and their families, a fantastic team of colleagues, and her three young girls at home.